An IP Paging Solution for your Pets – CyberData Success Story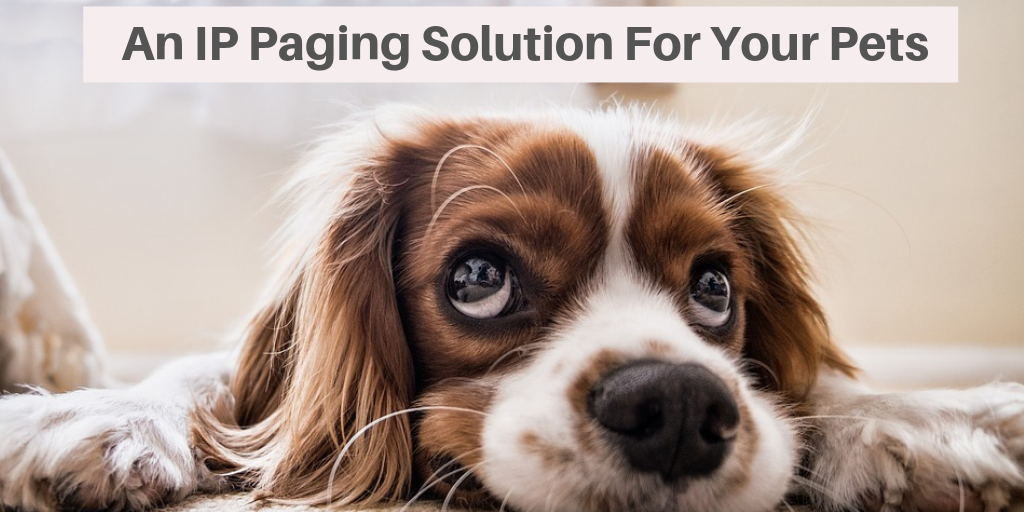 Pets come from places near and far. The Erie County SPCA located in Western New York in Buffalo is the temporary home to some of these pets looking for their forever home. The SPCA of Erie County was looking for an IP paging solution that would allow them to fully utilize their current IP technology while being fully aware of the budget constraints since they are a non-profit organization. It was important that the SPCA of Erie County found a cost-effective and IP paging solution that met their needs, that's where CyberData comes in to play.
Problem: The SPCA of Erie County was in need of a paging system that made maximum use of their current IP technology all at a reasonable cost.
SPCA Requirements:
General paging and music to be played over the speakers, with very good sound quality fidelity
Zone paging that would allow music to be played in some areas, and paging only in others with a "Page All Areas' function as well.
Flexibility to modify or change zone over time, and easily adjust the volume
Integration closely with a VoIP phone system, allowing paging from any phone
Solution: Speaker/Pager/ Public Address portion of the project, provided the best combination of quality, capability, flexibility, and value for the project.
A cost-effective system, which was attained by
Pairing each "Master" SIPs speaker with an associated Auxiliary Analog Speaker, lowering system costs by approximately 40%
The use of PoE IP speakers, which reduced wiring costs by eliminating a separate power source for each speaker
The competitive pricing and exceptional value offered by CyberData products
The SPCA of Erie County also chose CyberData due to the product support that was offered during the design and configuration phase ensuring that the products would seamlessly integrate with other equipment in their IT network. Easy programmability through a web-based interface, security features, and a low PoE power budget were all other reasons why the SPCA of Erie County chose CyberData over its competitors.
CyberData 011121 Auxiliary Analog Speaker
CyberData 011324 Paging Amplifier
In the end, CyberData was able to answer The SPCA of Erie County's needs with their IP paging products. We are proud to have staff here at VoIP Supply that has adopted their pets from the SPCA of Erie County. If you are looking to adopt, donate or volunteer at the Erie County SPCA click here!
Want to learn more about CyberData's IP Paging solutions? Call one of our VoIP Experts at 1-800-398-8647 today!