Are You Compliant with Kari's Law for 911 Communications?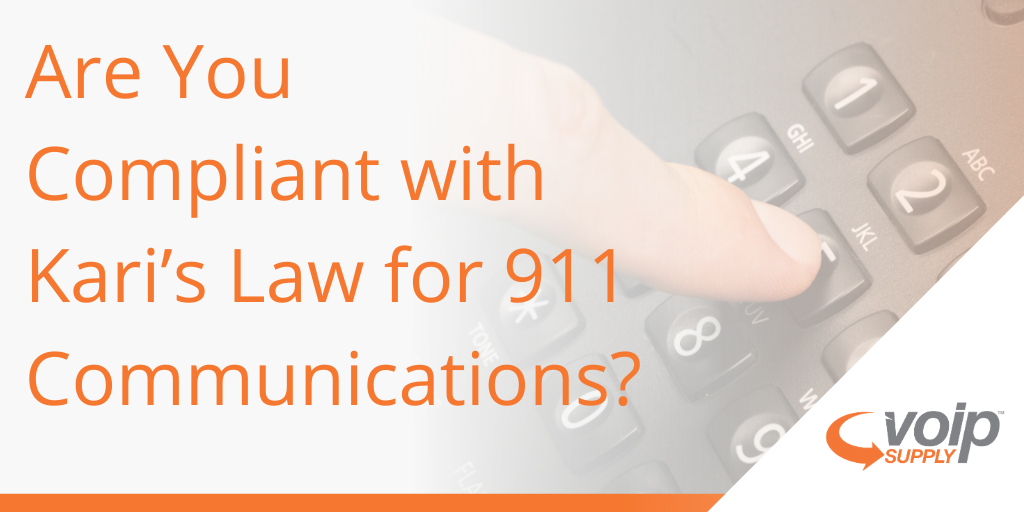 Kari's law and Ray Baum's act went into effect earlier this month and many of our partners and customers are nervous about how this new law can affect their business. Let's learn from the basics:
What are the requirements under Karis's law and Ray Baum's act?
Kari's law and Ray Baum's act are created to make it easy for people in distress to contact 911 for emergency events. Multi-line phone systems in the United States are now required to:
Enable direct dialing to 911 centers.
Notify designated personnel when the call has been made
Transmit critical data directly to 911 centers
Note that every state has its own specific requirements so you will want to check with your lawyer to find out more details.
How to become compliant with Kari's law with 3CX
3CX v16 Update 5 Alpha 2 introduced new features to further assist emergency response units. Now our partners are able to set rapid response emergency number options:
Custom Outbound Caller ID – You can now set a custom Caller ID for each of the emergency number's defined routes. This ID represents an Emergency Location Identification Number (ELIN), that you can associate through your VoIP provider's portal with an Emergency Response Location (ERL).
Emergency Policy Name – The "%%EMERGENCYRULENAME%%" parameter can be added to the message template to transmit more data to help in an emergency situation.
To configure the new emergency number options, go to settings> general> emergency numbers and from there you can:
Add emergency numbers
Add message template
Set notifications
Are you all set for being compliant with this new law? What actions or strategies have you taken? Share with us!