How to Avoid Bad VoIP Shopping Experiences (4 Tips included!)
We all love shopping online! According to BigCommerce, 95% of Americans shop online at least yearly. Where else can you shop at midnight, without waiting in a line or even in your pajamas?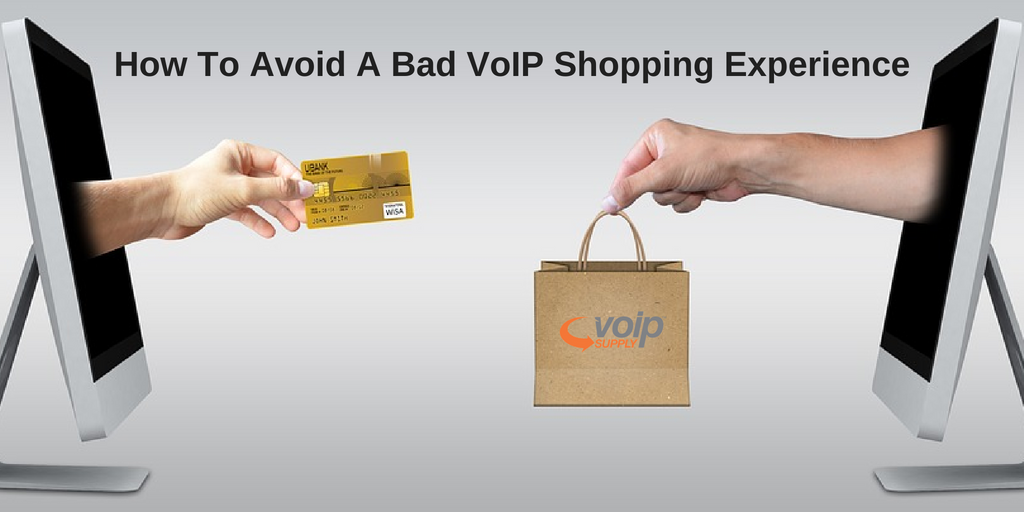 However, as the number of online stores continues to grow, so does the number of bad shopping experiences, especially for tech products like VoIP hardware! Therefore, today, we are going to share some useful tips that will help you avoid bad VoIP shopping experiences:
VoIP Hardware Shopping Checklist
#1 Brand New vs Refurbished
Are you looking to purchase a brand new VoIP phone or a refurbished one? The prices can be very different! If you decided to go with the refurbished equipment, there are a few things you would want to consider, including the device condition, default settings, and more. Read our blog to learn more: Refurbished Phone Checklist: 5 Factors to Consider
#2 Warranty
Check with the seller to see if they provide warranty for the equipment you are interested in buying. The warranty can really come in handy and save you a lot of trouble and money when your hardware doesn't work the way you expected!
"We receive many questions about troubleshooting VoIP hardware that was purchased from some random website. One piece of advice that I would give is, don't just make a purchase because it's the cheapest price, this could be a costly mistake for your business. If that equipment isn't provisioned properly and you don't have support, you could be looking at thousands of dollars lost as well has hundreds spent on support." – Mary Cheney, Marketing Supervisor at VoIP Supply
#3 Provisioning & Tech Support
If you are not a technician and don't know much about VoIP, make sure your provider or the website you purchase from offers tech support! There are many VoIP providers and website out there that only sell you the devices solely but don't install, provision, or assist you when you encounter any technical issues.     
#4 Hidden Cost
Are you looking at the total price? Is there something you have to pay separately in order to make your equipment function correctly? Some providers and websites sell the pieces or service separately so they can attract you with a lower price but then after you may be asked to pay extra fees to make it work.
The bottom line is – don't just buy VoIP hardware from any website! Chances are they won't work. Buy from an accredited VoIP company like VoIP Supply to ensure the best VoIP shopping experience! How's your VoIP shopping experience? Share with us!