Celebrate This Holiday Season with New VoIP Phones and Indoor Intercom Stations!
What's new this holiday season? Here are a few new essential IP Phones and intercom stations to check out!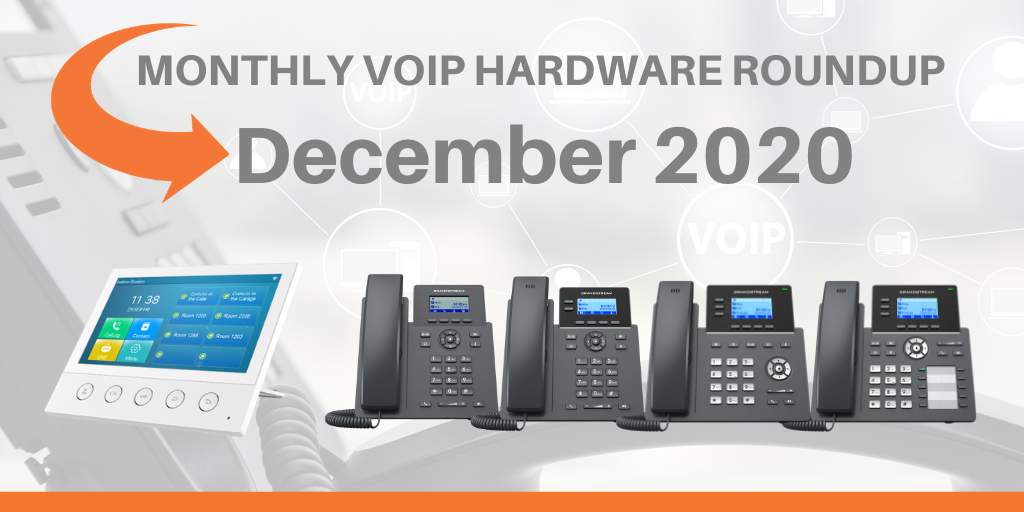 If you haven't heard about Grandstream's GRP2600 Series, you are really missing out! Designed with enterprises, service providers and other high-volume markets in mind, the GRP2600 Series has been purpose-built to simplify the tasks of configuring, managing and monitoring deployments.
Administrators can do so by using Grandstream's Device Management System (GDMS), a centralized interface to manage Grandstream's endpoints and for cloud provisioning. These essential IP phones are currently available at our website! Click here to shop now!
GDMS online device management and provisioning
Electronic Hook Switch (EHS) support for Plantronics, Jabra, and Sennheiser headsets
The GRP2601 includes a 5v power supply to power the device
Enterprise-level protection including secure boot, dual firmware images and encrypted data storage
Equipped with noise shield technology to minimize background noise
Keep your facilities secure this holiday season with Fanvil's latest innovations!
The Fanvil i51W/i52W/i53W/i56A are SIP indoor stations with a clear color screen and easy-to-access buttons.Working with door phone and intercom at the entrance, Fanvil's indoor stations can be easily achieved remote access control for residences. It can also be connected to alarms and other intelligent security devices via rich interfaces.
Enhance security and easy access control
Built-in Bluetooth 5.0 and 2.4G/5G Wi-Fi
Integrated with Micro USB and TF interface
That's not all! Visit our website to see all VoIP products or simply call one of our VoIP consultants to learn more!