Choosing a host server for Asterisk Open Source PBX
The right server for your Asterisk Open Source PBX
One of the primary considerations when deploying an open source PBX based upon Asterisk, trixbox, Elastix and other Open Source platforms is choosing a suitable PC or VoIP server to run the software on. Asterisk runs on a Linux footprint, and the availability of hardware drivers is not the foregone conclusion that it is in the Windows world.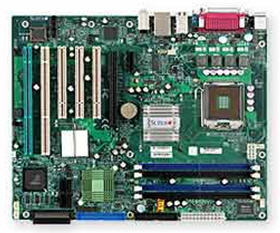 Other components such as CPU type and speed, amount of RAM, and hard drive type and size often leave users feeling confused. Choosing the right hardware, the correct Linux distribution, and the best installation method are key decisions when deploying an Open Source IP PBX.
If you are also going to be installing PCI TDM or PRI cards to connect your IP PBX to the PSTN, there are additional steps you need to take to ensure compatibility. Most vendors offer cards in PCI, PCI-X and PCI Express formats, and you will need to take a close look at the motherboard you intend to use before purchasing a Digium, Sangoma or Rhino card. Certain Digium cards require either 3V or 5V PCI slots, and also require hardware which is PCI 2.2 compliant…so a little homework is often required.
If you intend to use Asterisk, you are also going to need to choose which version of Linux you want to use. There are literally hundreds of Linux distros you "could" run Asterisk on, but some are more popular and certainly better documented and supported than others.
The usual suspects include RedHat, CentOS, Fedora, Debian and Knoppix. To get a better idea as to the sheer number of Linux flavors out there, head over to DistroWatch.com. There is really no "right answer" when choosing a Linux distribution. If you spend any amount of time poking around Asterisk-related forums online, you'll hear many voices trumpeting the virtues of various Linux flavors of the month. A safe choice might be RedHat, Fedora or CentOS.
Trixbox, an alternative to the official Asterisk Open Source PBX project presided over by Digium, uses CentOS as its base Linux distribution, and can be installed using an ISO, as opposed to first installing a Linux footprint and then applying the Asterisk application on top of that. Switchvox, AsteriskNow and PBXInAFlash are also available as single ISO installs, which are typically easier to deal with for those without a ton of Linux administration experience.
Next, you need to choose whether to purchase a preconfigured PC or server from a tier 1 manufacturer such as Dell, HP or IBM….or to roll up your sleeves and build your own server from raw components. Again, this is a matter of personal choice and your own comfort level in dealing with technology. Traditional vendors like Dell offer more support and easier mechanisms for replacing failed hardware components or entire servers. If you are a gearhead, you might opt to roll your own. Reliable, telco-grade server components are available from Supermicro and a variety of "white box" vendors.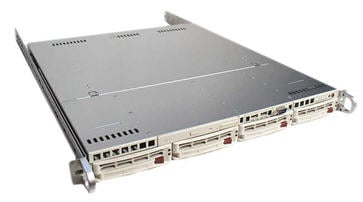 Choosing a proper CPU, sufficient RAM and hard drive(s) is next. There are no hard and fast guidelines here. VoIP-Info.org has a nice collection of data related to Asterisk server dimensioning. The amount of horsepower you will need depends upon your application and your tolerance for risk, so to speak. For a typical small business, the "PRI and Under Crowd" as I like to refer to it….a good baseline for server dimensioning would probably look like this:
• Single Intel Pentium 4 or Dual Core CPU, or AMD Equivalent CPU
• 1 or 2GB or RAM (More won't hurt, and RAM is pretty darn cheap these days)
• Single 80GB SATA Hard Drive (Adding a second, third or fourth drive also won't hurt. Adding RAID redundancy is also a suggested option)
• Dual 10/100/1000 Ethernet NIC Cards
• Power Supply (Many server manufacturers offer an option for redundant power supplies, which offer further redundancy and protection against downtime)
• Appropriate PCI, PCI-X or PCI Express slot(s) to house the TDM or PRI interconnect cards (Digium, Sangoma, Rhino) you intend to use.
If your business is larger, having more employees (users), and therefore more "concurrent" call volume, and you expect to be doing anything out of the ordinary such as….
• Call Recording
• Transcoding
• Software Echo Cancellation
….you will need to add horsepower to ensure that you have satisfactory system resources to handle the load. Enabling features such as Call Recording, transcoding between VoIP codecs, or using software-based echo cancellation (versus dedicated hardware DSP-based echo cancellation) will tax the resources of your server, and can lead to QoS and overall performance issues if not carefully planned for from a hardware architecture standpoint.
Asterisk, trixbox, Elastix and other technologies offer tremendous promise for overall business productivity enhancement and ROI if deployed in a proper manner. My advice is to do some solid research in advance….and ultimately don't skimp on the quality or robustness of your server hardware.
If you unsure simply pick up the phone and call a vendor or reseller. VoIP Supply offers a wide range of host server appliances for Asterisk or trixbox. We also offer customized PC and server solutions, built to your specification, from leading vendors including Dell and SuperMicro. Companies such as Fonality, Rhino Equipment and PhoneBochs also offer specialized server appliances developed for use with trixbox and other OOS platforms.