Cisco Releases Official Asterisk Configuration Guide for SPA8800 Gateway
In a move that I interpret as Cisco beginning to view the "open source" telephony market as a viable opportunity, Cisco today released a new application note on how to configure the new Cisco SPA8800 4FXS+4FXO SIP Gateway with Asterisk.  The document is entitled Configuring SPA8800 with Asterisk, and is intended to help position the Cisco SPA8800 an a cost-effective PSTN gateway for Asterisk deployments, as well as adding additional FXS ports.
Yep, you read that right….an application note, produced by Cisco, specifically for Asterisk users…..an exciting first I believe.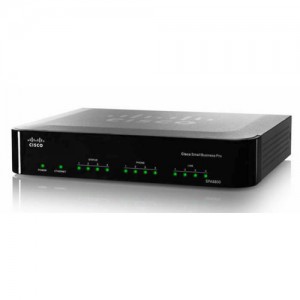 This application note includes configuration guidance for the Cisco SPA8800, Asterisk sip.conf, and Asterisk extensions.conf files. A troubleshooting section complete with sample traces showing registration and call flows is also included.
The Cisco SPA8800 is currently available to purchase at VoIPSupply.com.