Digium Preps Switchvox SOHO and SMB IP PBX for Channel Consumption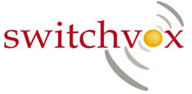 Back in September 2007, Switchvox, makers of the commercially successful, Asterisk-based SOHO and SMB IP phone system, was acquired by Digium. Digium has recently rolled out the new channel model for the Switchvox platform, with some subtle changes in terms of seat licensing and support.

Switchvox offers two base hardware platforms; a standard Intel-based midtower server and a rack ready 3U configuration with increased CPU and RAM, RAID and redundancy options. The SOHO Tower (midtower) supports 10 concurrent calls. The SMB 3U rack mount server accommodates from 45 – 75 concurrent calls, depending upon the configuration you choose. Switchvox also offers cold spares and three year extended hardware warranty options.
The most significant change is in Switchvox's software and support subscription licensing. There are three tiers of available support subscription available: Silver, Gold and Platinum. The costs are annualized, per user, and range from $55/user for Silver, $77/user for Gold and $110/user for Platinum. The main difference among these is the communication mechanism offered for support interaction (email only, email and telephone) and the available time window to reach Switchvox support personnel. Gold and Platinum support subscriptions offer technical support, via email or telephone, from 9am – 6pm PST. Platinum support also offers "5 Incidents of out-of-Business Hours* Phone Support*," in addition to unlimited email and telephone access during normal business hours.
Support subscriptions can be renewed annually (optional) at a reduced rate per user. Support subscription renewal rates in year 2+ range from $11/user for Silver, $17/user for Gold and $28/user for Platinum. Switchvox direct support subscriptions are typically augmented by direct support available from the VAR.
In addition to these support subscription options, software updates and maintenance for both SOHO and SMB editions is gratis in year one, and can be renewed in years 2+ for a flat fee of $550. Switchvox also offers an auto renewal option at the point of sale.