Distant Learning Checklist: Gear Up for Virtual Learning!
With the right tools and equipment set up, distant learning doesn't have to be difficult or less effective than in-class experience. Our team of VoIP experts are here to help you get what you need and gear up for virtual learning!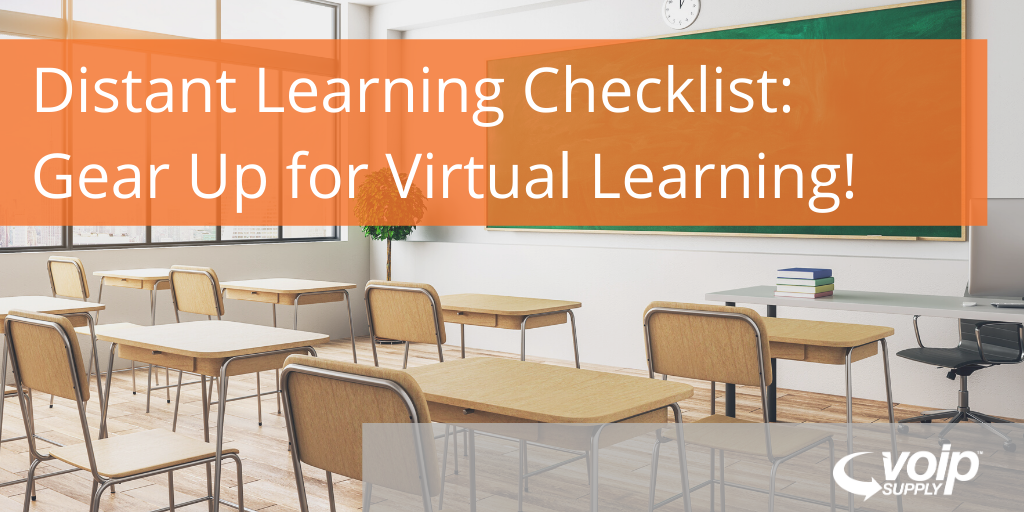 Distant Learning Checklist
#1 VoIP Headset
A robust headset is a must for all students and faculty to learn and teach remotely. Noise-canceling, comfortable wearing style, and the quick disconnect design are just some of the useful features you may need while away from your classroom. Check out these popular VoIP headset options for online courses:
#2 Camera
Video is a quite effective way of conducting an online class. You will be able to teach and learn more advanced courses through presentation slides or live demonstrations. Therefore, having a high-quality camera set up is also very important! Logitech offers great quality cameras at an affordable price. Check out some popular options:
#3 Video & Recording
Don't want to miss something important during a class? Vidyard can be handy! Vidyard is an online video platform for users to communicate effectively. It's a very easy way to create and share your videos with students. Plus, it's free to sign up. Why not give it a try: https://www.vidyard.com/
YouTube is also a great and probably the most popular video platform for recording and sharing videos. You can video and record lessons and share them easily with your students on YouTube. Private video options are also available.
#4 Instant Message & Chat
What if you need someone's attention right away? Try instant message and chat platforms like Google Hangouts. You can also have the mobile app version to send out messages instantly.
UNESCO's website has a list of useful online learning tools, click here to check them out.
Are you ready for distant learning and online courses? If not yet, you are not alone! Our team is here to help you set up and get ready for remote lessons. Call 1-800-398-8647 to learn more!