Find the Headset that works with your Grandstream IP Phone
Are you looking for a headset to pair to your Grandstream phone but you are not sure which headsets are compatible? Grandstream phones have tons of comparability options with any headset manufacturers, one being Sennheiser. We understand how tedious it can be to look into each product one by one and filter out the ones that are compatible with your Grandstream IP phones. Let's sort things out together!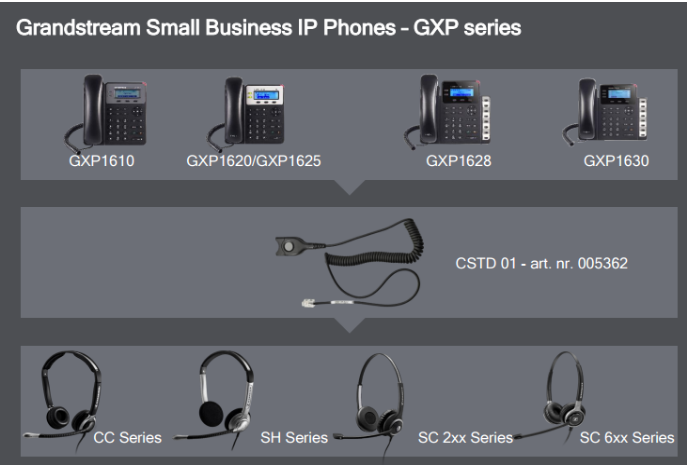 Sennheiser provides multiple corded and wireless headset options to pair to your Grandstream IP phones. The popular choices below are all compatible with Granstream's GXP1600 Series (small to medium business phones), GXP1700 Series (enterprise phones ) and GXV Series (video phones):
Sennheiser's Corded Headsets:
You will need the CSTD 01 quick disconnect cord to use Sennheiser's corded headsets with your Grandstream IP phones. The quick disconnect cord allows users to easily disconnect the headset from the cable.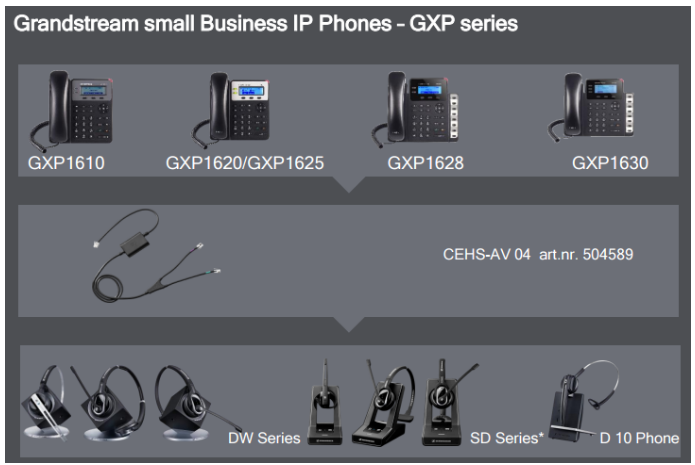 If you are looking for a solution without tangled cables on your shoulder, be sure to check out the options here that also work for Grandstream's GXP Series and GXV Series. Simply connect the device with your IP phone via CEHS-AV 04 cord, and you are ready to talk!
Sennheiser's Wireless Headsets:
If you are using GXV3240 or GXV3275 video IP phones, you can also connect with MB Pro Series and PRESENCE Series via Bluetooth.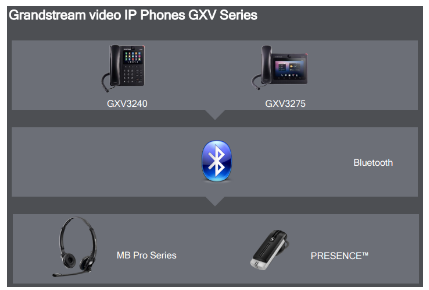 Want to find out more Grandstream compatible headsets? Download our VoIP headset and phone compatibility guide to learn more compatible options!