Product was successfully added to your shopping cart.
Product was successfully added to your shopping cart.
About the Sennheiser CC Series of Headsets
Suitable for any office or professional environment, the Sennheiser CC Series of headsets includes both single ear and binaural headsets.
Features include unique headband comfort pads, independent double-sided headband adjustment, and self-adjusting ball-mounted speakers.
Sennheiser's ActiveGard protects against acoustic shock and ultra noise cancelling technology ensures great sound.
Why buy Sennheiser CC Series Headsets?
Unique comfort pads, independent, adjustable double-sided headband, and on-the-ear earcups
Superior quality sound with ultra noise cancelling
ActiveGard that protect against acoustic shock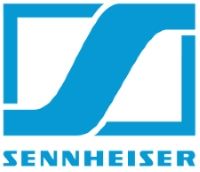 SKU: 02-113850

The Sennheiser CC520 is a binaural corded headset with an ultra-noise canceling microphone. The CC520 has been designed for comfortable all day with a comfort pads in the headband and specially padded ear caps.

SKU: 02-113855

The Sennheiser CC 550 is a binaural headset with extra-large ear caps to help reduce background noises for increased concentration and efficiency. The specially padded ear caps and headband in the CC 550 help distribute the pressure for comfortable all day use.