First Look: Elastix IP PBX Appliance
Last week I had the pleasure of meeting with Jose Landivar, co-founder of PaloSanto Solutions, an OSS pioneer in Latin America, with locations in Ecuador, Colombia and Florida.
Palosanto are the creators of Elastix, an OSS IP phone system and telephony platform derived from Asterisk. Elastix is growing in popularity outside of its native Latin America, and is characterized by its simple installation, clean user interface, integrated Hylafax server (Fax over IP) and virtualization support (using VMWare). Elastic also includes a wealth of integrated software packages including OpenFire integrated Instant Messaging Server, SugarCRM, mail server, billing software and support for more than a dozen languages.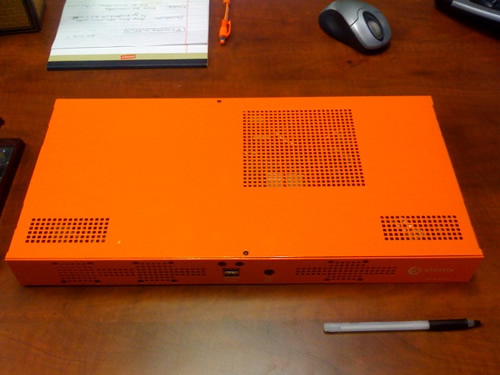 PaloSanto is looking to build mindshare for Elastix here in the US marketplace, and they have engineered an appliance specifically for the needs of the application. Jose left one behind after visiting our offices last week, and I am excited to see how it performs.
We intend to explore the Elastix phone system appliance in more detail over the next few weeks, and we will share our findings with you here on the VoIP Insider. If any of our readers are testing Elastix, or have deployed it in production, I'd love to hear your comments.