Earlier this year Yealink broke their mold, aesthetically speaking, when they released three new VoIP phones. These new phones featured a new design that looked quite different from the models they have been producing for the last couple of years. This doesn't mean that they've completely changed their ways and to see the proof of this you only need to look at their two latest entry level phones, the Yealink SIP-T19P and Yealink SIP-T21P.
WHAT IS IT?
The SIP-T19P and SIP-T21P are two new entry level VoIP phones from Yealink. As previously eluded to these two models follow the design of the existing T2X and T1X phones. So much so that out of the gate we had a small game at the VoIP Supply office of Spot the Difference between the new SIP-T21P and the existing SIP-T20P. I didn't fair too well it that game but lets talk about that anymore and take a quick look at the basics of these two new Yealink phones.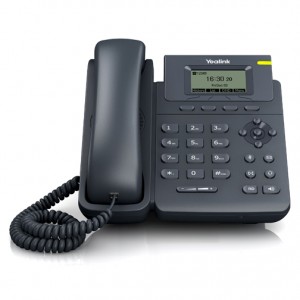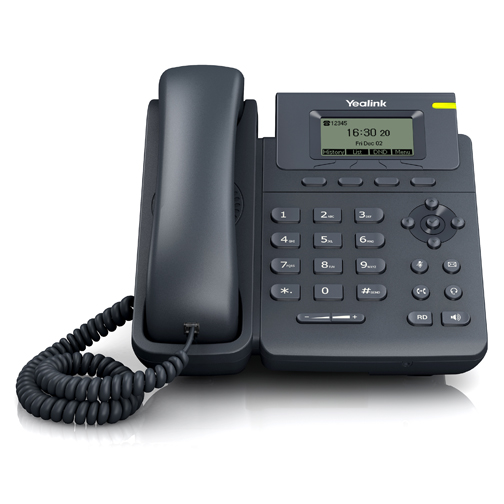 Yealink SIP-T19P – While both of these new Yealink models are entry level phones the SIP-T19P is the basic model of  the two. This new phone is designed to be used in common spaces such as hallways, office kitchens as well as by users who don't use their phone that much such as warehouse workers. Outside of an office setting it could also be used as a good basic phone for residential VoIP installations.
1 line appearance
132 x 64 pixel graphical LCD display
Dual 10/100 RJ45 Ports
RJ9 headset port
Built-in auto sensing IEEE 802.3 af Power over Ethernet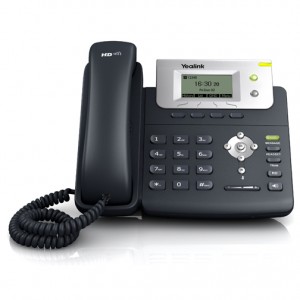 Yealink SIP-T21P – As previously mentioned the SIP-T21P has a striking resemblance to the existing SIP-T20p but there are some noticeable difference. The new SIP-T21P features a graphical LCD display, 4 programmable soft keys, and support for IPv6. The target user for this phone is entry level workers who don't need as many line functions on their phone but still need all of the features.
2 line appearances

132 x 64 pixel graphical LCD display
Dual 10/100 RJ45 Ports
RJ9 headset port
Built-in auto sensing IEEE 802.3 af Power over Ethernet
WHO IS IT FOR?
Both of these phones are targeted at entry level VoIP phone users. These users will primarily be people that don't use the phone as much, don't need as many features, or are looking for a lower priced phone. Personally I see either of these phones being able to fulfill the needs of these users but would lean towards the SIP-T21P for users who might need a bit more from their phone.
PRICING
The pricing for the new Yealink models is:
Yealink SIP-T19P – MSRP $75
Yealink SIP-T21P – MSRP $99
AVAILABILITY
Both of these new Yealink VoIP phone models are available to ship from VoIP Supply today. You can shop on-line for Yealink on VoIPSupply.com or contact the VoIP Supply sales team at sales@voipsupply.com or by call 1-866-582-8591.