First Look: Yealink SIP-T48G
Yealink continues to ramp up their SIP-T4 line with their latest edition: the ultra-elegant Gigabit VoIP Phone SIP-T48G.
What is it?
The Yealink SIP-T48G is a 6 line dual-port Gigabit VoIP phone with versatile functionality and a beautiful interface. It features a 7" backlit color touch screen, HD voice, dozens of ergonomic feature and DSS keys, and PoE Class 3 support. You can choose from either wired or wireless headset compatibility with either the RJ9 headset interface (this VoIP phone has EHS support), or if you use the Yealink BT40 Bluetooth USB dongle you can pair your SIP-T48G with a Bluetooth wireless headset. Gigabit Ethernet allows this Yealink phone to handle several applications at once. The T48G has the ability to rapidly switch on-screen applications and manage call handling. It supports impressive productivity-enhancing features which will make it a natural efficiency tool in your business setting.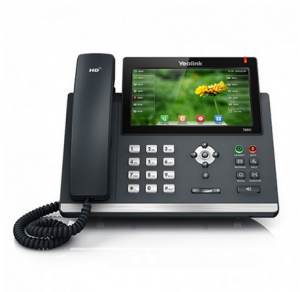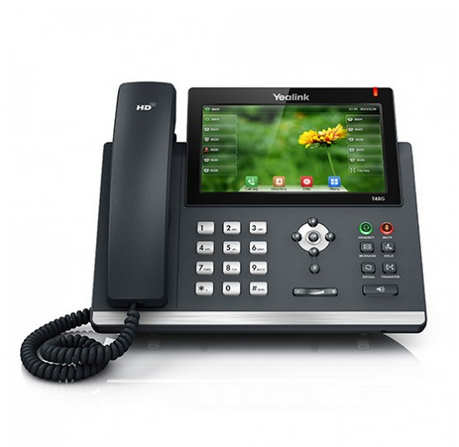 Yealink SIP-T48G
Yealink Optima HD voice: HD handset and HD speaker
7″ 800 x 480-pixel touch screen with backlight
Up to 6 SIP accounts
Supports expansion modules
Stand with 2 adjustable angles
Wall mountable
One-touch speed dial, hotline
Local phonebook with up to 1000 entries
Intuitive user interface with icons and soft keys
Configuration: browser / phone / auto-provision
Who is it for?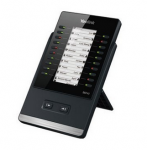 The combination of its stylish design and wide range of features and advanced functionalities makes the Yealink SIP-T48G a good match for corporate office headquarters, hospitals, gyms, department stores; the list is endless. The T48G is scalable with its massive local phone book and ability to handle up to 6 EXP40 expansion modules, so it's a perfect choice for anyone who has the potential to grow in demands while looking great behind the counter. It can be a desktop phone or mounted on the wall, and combine that with the option to be either powered by a power adapter or PoE, this phone can be installed practically anywhere within your building.
Pricing
The MSRP for the Yealink SIP-T48G is $349.00
Availability
The Yealink SIP-T48G ultra-elegant Gigabit VoIP Phone will be available in early February. Call 1.800.398.8647 to pre-order today!