How Do I Transfer a Phone Book to a GXP2130?
Our tech support team at VoIP Supply offers great pre- and post-sales support plus provisioning, consultations, configuration, and installation help. We get a lot of VoIP hardware and software questions and would like to share the solutions with everyone.
In the previous Mom's calling Q&A series, we have discussed: How to put a call from cordless phone on hold and pick up from the base phone? Today, we have more new real questions and answers from VoIP users just like you.
How Do I Transfer a Phone Book to a GXP2130?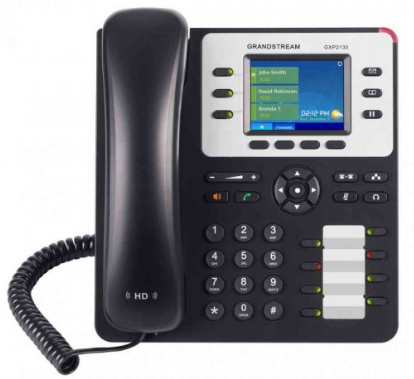 Q: Can I download contacts and transfer to a GXP2130? How do you do it?
A: You should be able to import an XML phone book to the phone. In the web interface of the phone, go to Phone Book- > Phone Book Management and use the upload button to send an XML phone book to the phone. You can also have it download a phone book from an http server.
Q: What is the Web interface? When I go to contacts on the p hone and click download, phone will start to download new XML file but nothing happens. I am still missing something.
A: I'm referring to the web interface of the phone, which can be reached by typing the IP of the phone into a web browser. The user and password are admin and admin respectively. You can then follow the directions I mentioned above. You will need to generate a XML file which can be done with the universal phone book editor from Grandstream. You can find it under tools.
See More Grandstream User Guides.
Stay Tuned
Come back for more VoIP questions and answers next time! If you have VoIP questions to ask us, please submit a technical support ticket or contact our VoIP experts today at 866-582-8591.