How to Configure a Directory List on the Yealink T46U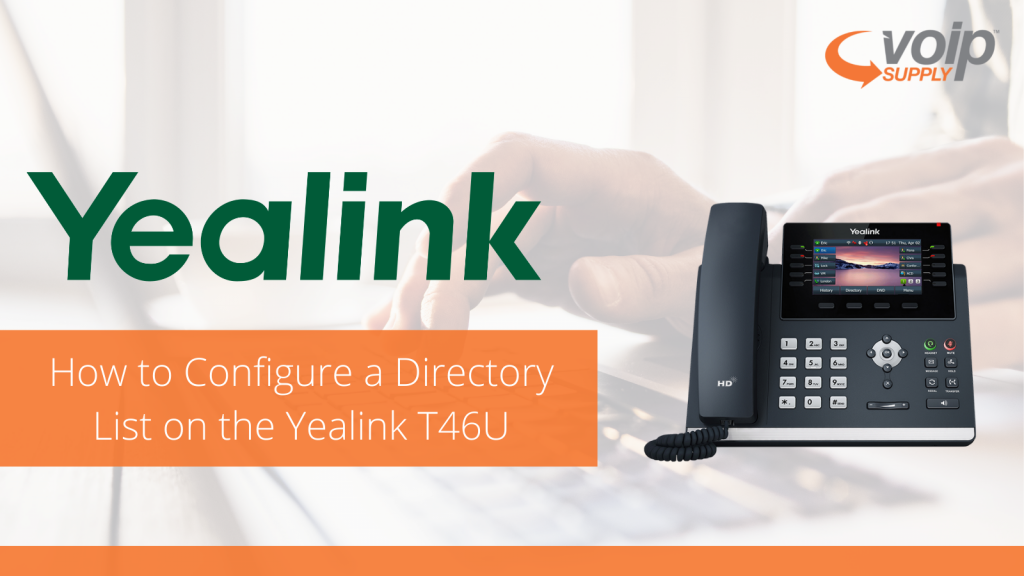 Do you often find yourself spending so much time looking for a contact from a zillion lists? Yealink's Directory feature is going to save you a lot of time!
Directory gives you easy access to frequently used lists and you will be able to get to the lists simply by pressing the Directory soft key when the phone is in idle. Let's check out how to configure this feature:
Steps to Configure a Directory List on Yealink Phones
Configuring via the web is the easiest way to go.
Login to the management page
Select "Setting"
Under Directory tab, you will be able to select the desired Directory and add it to the list
You can also configure Directory via auto provisioning.
Download an auto provision template from Yealink's website
Unzip the file and find the xml file
Now you need to modify the template to set up the directory list. ## Enable=1 means you want to add the item to the directory list. You can also rank the desired sources by configuring the priority.
Upload the template file to your provisioning server and specify the access URL in the configuration files.
Add the URL to the configuration file and you are all set!
Yealink's T46U comes with an acoustic shield, 2 USB ports, and 20 physical keys per page with the EXP43 expansion module. Visit our product page to learn more about how you can take advantage of this upgraded IP phone!