How to Customize Fanvil X7C Soft Keys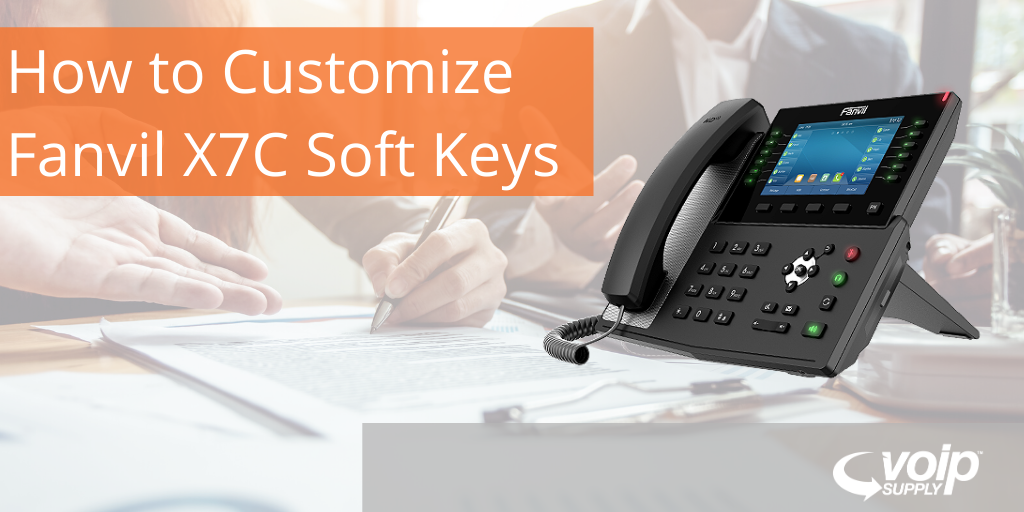 Do you want to make your Fanvil phone more personalized? Fanvil'x X7C IP phone comes with 60 DSS keys which you can customize in different phone interfaces! Let's see how this can be easily accomplished:
In your web control panel, on the left you can select "Function Key" and go to tab "Soft Key"
From there you will see 4 soft keys defined and displayed in one interface (default).
Select your Soft Key Mode:

More: Set up over 4 keys and have the first 3 be soft function keys and the 4th one be "more"
Arrow: Display 4 keys in one interface and users can use left/right key to switch keys
Disable: Only use the 4 keys by default

Define Exit Key: Left or Right
Change screen setting & position
That's it! These intelligent DSS keys can greatly improve your working efficiency with advanced design and high-cost performance. Learn more about Fanvil's X7C phone here.