How to Factory Reset the Fanvil i53W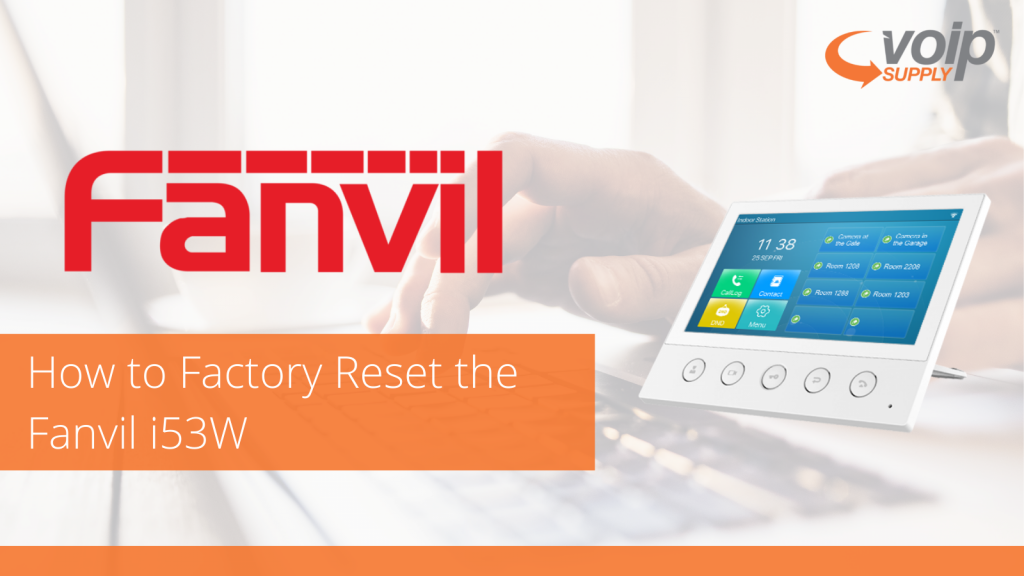 For this how-to we will walk you through how to factory reset the Fanvil i53W SIP Indoor Doorphone and Intercom Station with touchscreen. It's very important to note that once you go through these steps it will completely erase all user configuration, preferences, database and profiles on the device. If this is what you are looking to do, then this is the post for you!
To perform a factory default reset follow these steps:
Press [Menu] >> [Phone Setting] >> [Maintain]
Input the password to enter the interface
Choose [Phone Reset]
Press [Reset]
The device will then be rebooted into a clean factory default state!
If you are looking to factory reset the Fanvil X and H Series IP Phones, check out this blog!
If you have any questions about the Fanvil i53W or any of the devices in this series, leave a comment below or reach out to us at 800-398-8647.