How to Reset The Fanvil X and H Series IP Phones
Factory resetting is one of the important steps when configuring your Fanvil phones for 3CX to make sure your VoIP phones don't have any residual settings of a previous configuration before you start a new one.
The reset will help you bring back the factory default settings and possibly solve other technical issues you encounter as well. Let's see how this is accomplished!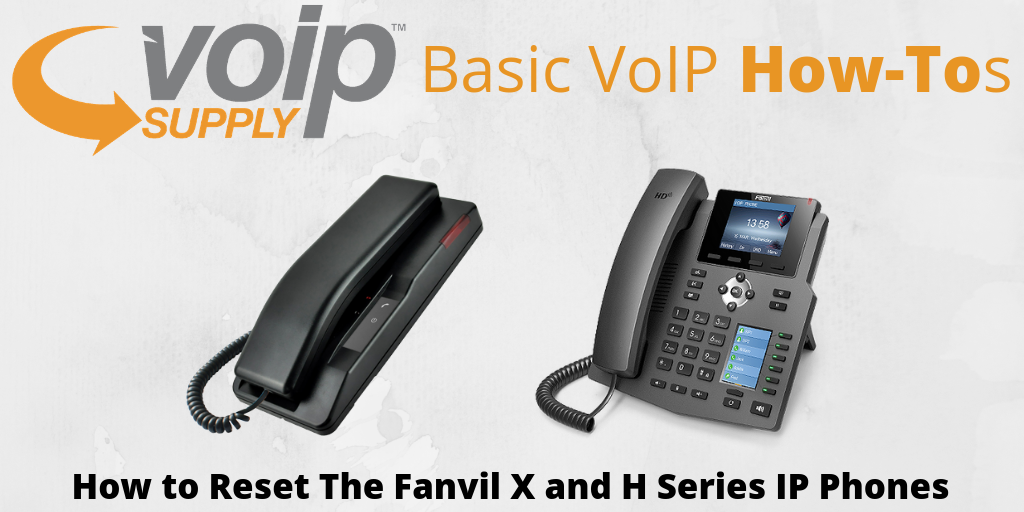 How to Reset the Fanvil X and H Series IP Phones
The instruction below only applies to Fanvil X3/3G, X4, X5/5S, X6 and H2S, H3, and H5. If you are using other models, please submit a technical ticket here and we will be happy to assist you.
Make sure your IP phone is completely turned off

Hold the pound key (#)

If you are using a

X5S

: press

#

after the Red Light blinks on Page-Switch  key

If you are using a

X6

: press

#

after the 2nd Red Light blinks on Power Indicator LED

You will then see the message "Post Mode" appears on your screen

Dial

*#168

After 5 seconds, you should see "Conf Reset" on your screen

Restart your IP phone and your phone will be reset to the factory settings
There you have it! Now you are one step closer to configure your Fanvil phones! Do you have more questions about Fanvil phones? Visit our product pages or simply give us a call at 1-800-398-8647!