How to Save Pan, Tilt, Zoom Presets on Jabra PanaCast 20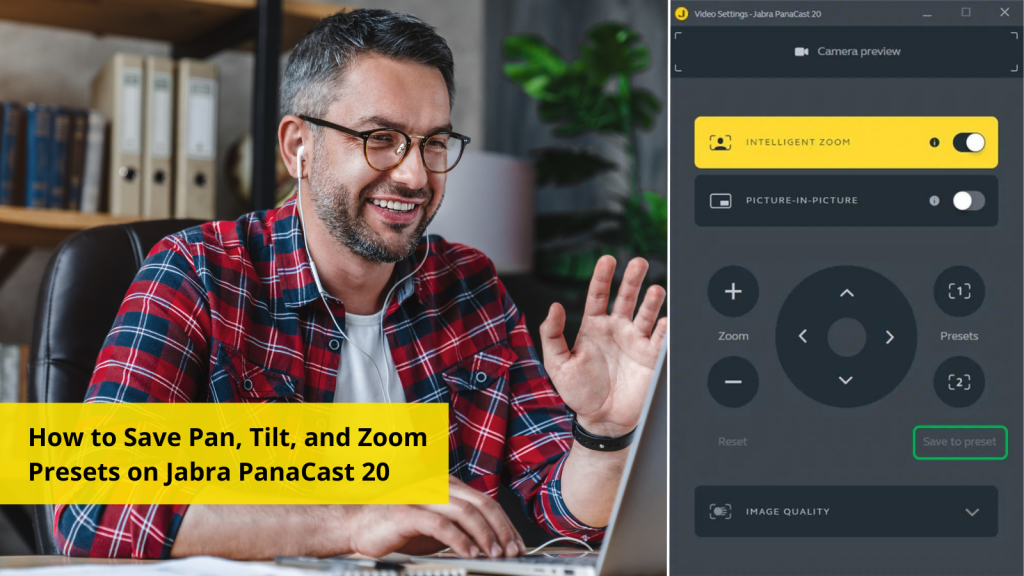 Did you know that you can save your camera view settings on Jabra PanaCast 20?
Note that you need to download the latest version of Jabra Direct to enable this feature. To learn more about Jabra's Picture-in-Picture mode, read this article here: What is Picture-in-Picture mode on Jabra PanaCast 20?
How to Save Camera View Settings on Jabra PanaCast 20
You can save two presets: Preset 1 or Preset 2. The preset is then available for you to use when you need it in the future. Here are the simple steps:
Go to Jabra Direct > Jabra PanaCast 20 > Camera controller.
Adjust the camera view however you like using the Pan, Tilt, Zoom controls.
Now click Save to preset.
In the pop-up, select Save to Preset 1/Save to Preset 2
There you go! Are you ready to try this feature for your next meeting? Share your experience with us with a comment below!