How To Find The IP Address of the Base Station on the Snom M65 & M85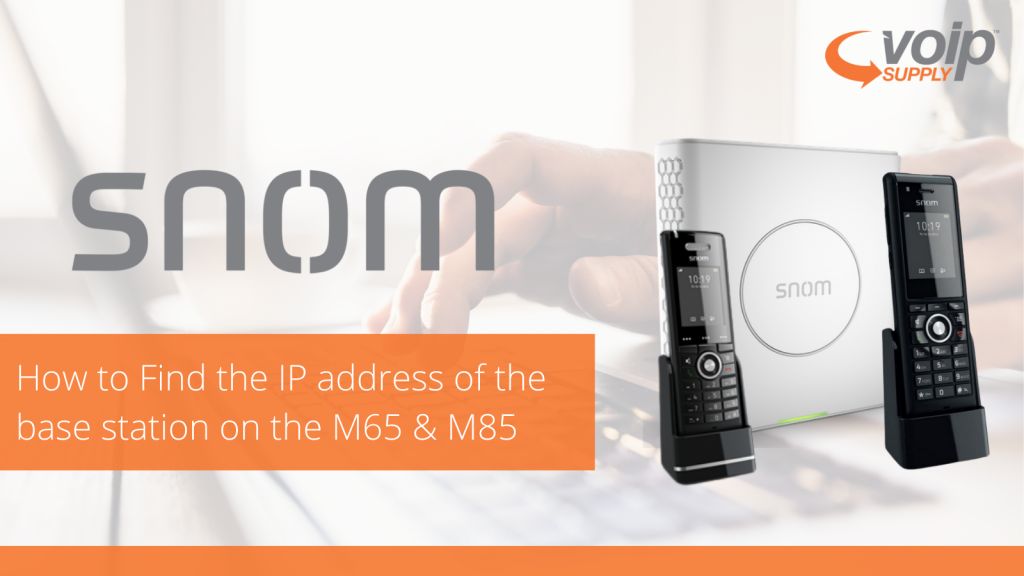 Locating the IP address on devices can be tricky if you don't know where to look! This will vary depending on the product you are using, but for this post, we are going to learn how to find the IP address of the base station on the Snom M65 & Snom M85 phones. 
On the M65/M85, press the menu key ; on the M25, press the OK key . The main menu is shown on-screen.
Type *47* on the handset's keypad.
The handset will detect all base stations within range and show their MAC addresses on the display (Fig. 1). If the handset has detected more than one base, compare them with the MAC address on the type label of your base station to identify and select the right one.
If necessary, scroll to the MAC address of your base station. The selected item is highlighted in blue and expands to also show the IP address of the base station (Fig. 2).
So there you have it, Snom has made it super easy and helpful to locate the IP address of the base station(s) on these devices.
If you have further questions leave a comment below or reach out to one of our solutions consultants 800-398-8647.