Is SIP Calling Free?
Our tech support team at VoIP Supply offers great pre- and post-sales support plus provisioning, consultations, configuration, and installation help. We get a lot of VoIP hardware and software questions and would like to share the solutions with everyone.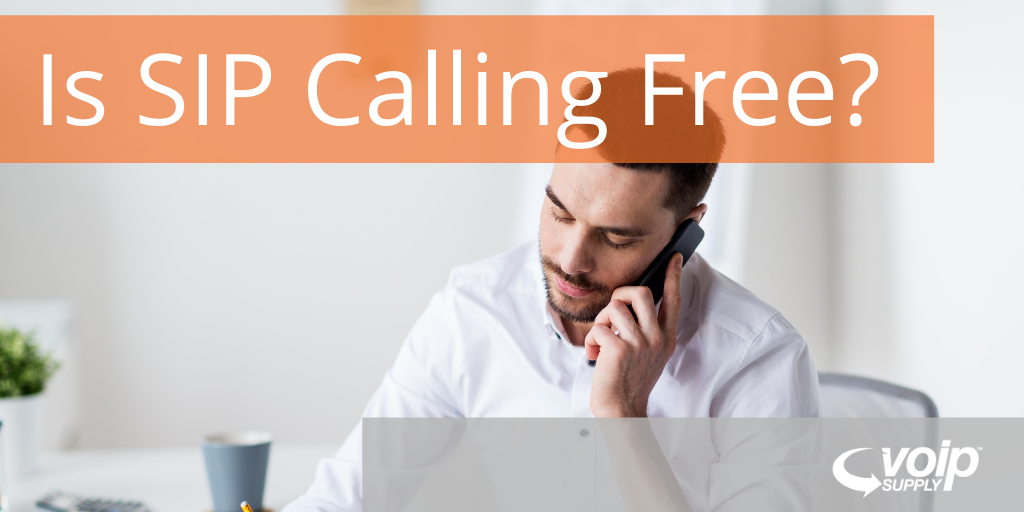 Q: Is SIP calling free? How much does SIP calling cost?
A: It is not free but it's fairly cheaper than a traditional landline. Learn more here: Is VoIP Cheaper than a Landline?
One single provider for all: A traditional landline sends communications through an analog private branch exchange (PBX) system while a VoIP system transfers voice and data via a single network. There a VoIP system eliminates the need for multiple service providers. This will cut down your expenses significantly!
No long distance call fees: Since all VoIP phone calls are made through your existing Internet connection, there will be no more long distance call fees. calls equally with a monthly fee.
You will find that prices for VoIP solutions vary widely since there are so many different ways to deploy VoIP. Some general things for you to consider are:
Do you want to pay for everything up front?
Do you want a monthly recurring charge, or do you want to pay for some of the system up-front and pay the rest off monthly?
Make sure you know what your total cost of ownership (TCO) is before signing on the dotted line.
Get a free consultation and multiple quotes on service through VoIP Supply today! We will help your business find the ideal solution.
STAY TUNED
Come back for more VoIP questions and answers next time! If you have VoIP questions to ask us, please contact our VoIP experts today at [email protected] or at (866) 582-8591