January 2023 VoIP Hardware Roundup: New Hotel Phones, New Hardware Promotions, and More!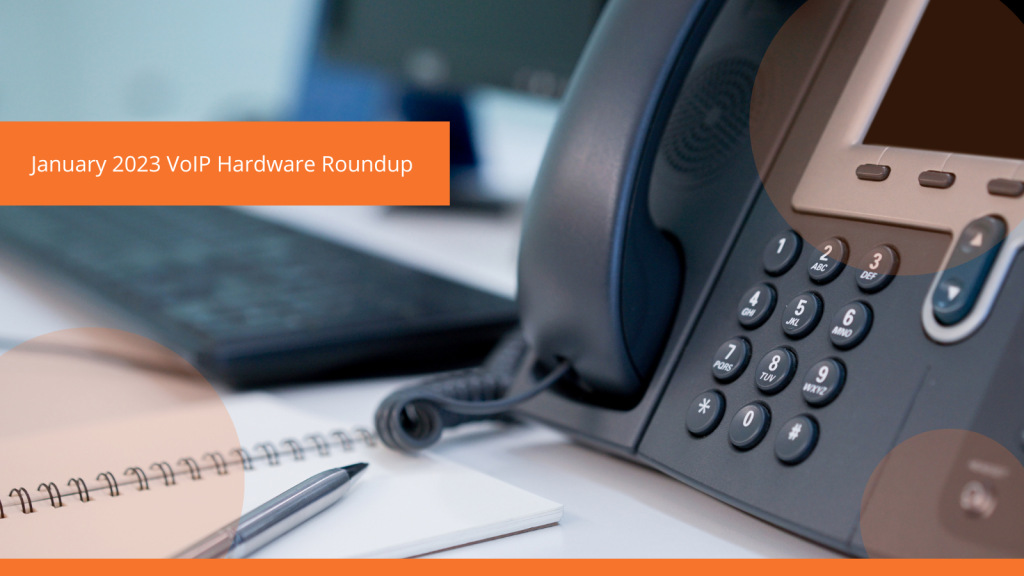 Start the new year off right with the right VoIP hardware and promotions! In this article, we will take a closer look at Grandstream's GHP Series and more new hardware releases and promotions.
Grandstream's GHP Series Hotel Phones
Grandstream recently released the new GHP Series hotel phones! The GHP Series of hotel phones feature easy-to-use IP phones for any hotel room that can be programmed and customized based on the needs of hotels and their guests.
Key Features:
2 SIP accounts, 2 lines
GDMS online device management and provisioning
3-way audio conferencing
Speed dial label and swappable faceplate
Hearing Aid Compatibility (HAC)
Enterprise-level protection including secure boot, dual firmware images and encrypted data storage
Grandstream also released other new products including:
Sangoma New Year, New Phone promotion
Take advantage of Sangoma's new promotions! Get a free Sangoma P-315 when you sign a 3-year, 4-year, or 5-year unlimited Sangoma Cloud deal.This promotion ends on March 31, 2023.