Lee Marlow of Digium Switchvox Speaks about VoIP in Educational Systems – Part One
Recently, I had the pleasure to speak with Lee Marlow of Digium Switchvox to discuss VoIP Service and VoIP Hardware in school systems. Our conversation involved lots of great information, so I decided to break this in to two parts. Here is the first half of our conversation.
1. What particular VoIP features do you feel benefits schools the most?
School officials need a solution that is not only easy-to-use and cost effective, but one that will improve the communication flow among administrators, faculty and parents/students. The flexibility of the right UC system can improve efficiencies, reduce costs and be an integral part of a school's safety process. Our features help improve the phone system experience for office staff, teachers, parents, and students. These features include:
Digium offers advanced call routing to ensure calls get answered quickly and efficiently. You can keep it simple by routing calls to office staff or use advanced call routing to overflow calls to different groups.

Our solution can also help reduce calls by automating communications for special events like severe weather, bus emergencies and other school events.

Digium's phones can provide visual and audible notifications for emergency situations.

We include Voicemail to Email and a smartphone application that allows staff to make calls from their mobile that appear they are coming from the school.

Paging
Conferencing
Call Queues (Ring Groups/Hunt Groups)
Call Recording
Switchboard Productivity Tool
Reporting
2. You have dealt with schools switching to VoIP before. What do you see as hurdles and how can they be avoided or simplified?
School systems face a multitude of challenges when considering transitioning from a legacy phone system to a more advanced unified communications (UC) solution. Planning is an essential component of any IT project – especially when installing a new communications system in a school. A detailed Site Survey and Statement of Work is the first key step. Scoping changes in a VoIP project can cause delays and cost overruns if not identified in the initial planning phase. Selecting an experienced partner who focuses on IT and VoIP implementation in the education field will help ensure a seamless migration.

3. What are some reasons why schools should switch over to VoIP?
A reliable communications system is critical to any organization, but the ability of a school to connect administrators, teachers and parents is particularly important, especially as it relates to the safety of students. Digium has helped more than a thousand schools select the right phone system. Our customers range from the 5th largest public school district to colleges and universities, as well as very small charter schools.
Shrinking Budgets are an issue for all school systems and the transition to VoIP along with the benefits of Unified Communications means significant reductions in operational expenses as, well as increased efficiency. Fortunately, working within a tight budget is one of our core strengths.
4. Where do you see the teachers/staff/IT benefiting the most?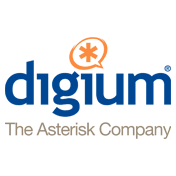 The job of the teacher is complex, and rarely ends when the last student leaves the classroom. Whether it's managing the relationships with parents or juggling a workload of grading papers and planning classes, inevitably, a teacher must take work home. Switchvox includes many features that can make a teacher's job easier, whether it's in the classroom or working from a home office. Mobile applications allow teachers to have the same connectivity at home that they have in the classroom. Teachers can access their voicemail from anywhere; and can call parents using a school phone number instead of a personal cell or home number. Switchvox Mobile also makes it easy to dial into a conference room to speak with parents, administrators, or other faculty members, all while grading papers from home.

Teachers can also manage their presence and let everyone in the school know where they are or what their class is doing. These notifications are customizable so each teacher can set a specific status such as, "Out to recess," "Testing in progress," or "In the cafeteria." Juggling the communications tasks that come with managing a school can be difficult. The right solution can free up time and increase efficiency for administrators by automating absentee and other routine calls. It's very easy to create custom greetings and messaging to enhance the school's professional image.
The ease of use of our web-based system allows IT to manage the system from any computer connected to the network. Every feature is included in the initial and since the system is permission based, features can be enabled or disabled with a click of a button. Gone are the days of creating a service ticket to make moves, adds or changes. IT managers can provide better support for their teachers by selecting a function on their Digium desk phone and move the call to their mobile phone and can be in the classroom before the teacher can finish giving their request.
Part Two Coming Soon!
Check back in a week for the second half of our conversation. If you have any questions or inquiries in the meantime please contact us at 1-800-398-8647 or [email protected]