Looking at CyberData IP Paging Systems
Business, Government and Healthcare facilities all have one thing in common: They're concerned about the safety of their employees, their patrons, students, or patients inside their building.  Everyone is also looking to cut costs.  There's no reason to choose one over the other; with an IP Paging system, you can have your cake and eat it too.
About CyberData
Established 38 years ago in sunny Monterey, California was CyberData, an IP Company.  This American company has in-house manufacturing for their lines of IP Paging equipment which is used in hospitals, schools, office buildings, warehouses and manufacturing plants all over the world.  There are a lot of paging companies out there, so CyberData has made their value proposition stand out by providing more functionality with IP phone systems.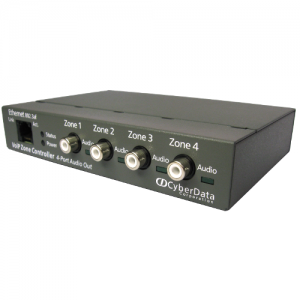 IP Security Systems
VoIP is an excellent choice that a lot of business people are familiar with.  CyberData was a leader when the time came, and with their nearly 40 years of experience, they know how to integrate IP technology into existing security systems.  These systems are ideal for system networks already in place, or even for existing analog systems.  If there was an existing analog door strike, CyberData products are made to replace an old box with a new network box, and then the user sets up as expected. CyberData is very confident about their products offering free technical support to users and they handle all their 2 year warranty work, so you're dealing with the company directly.
Recently CyberData has released several new VoIP products and updated several existing and favorable devices such as the CyberData 011214 Keypad Outdoor Intercom and the CyberData 011209 Indoor Emergency Intercom.  These intercoms, and more like them, offer varying functionalities including concurrent SIP and Multicast, adaptive full duplex voice, emergency phone capabilities, mass notification, peer-to-peer capabilities, door closure, auto provisioning support, and more.
CyberData knows their users are concerned about tampering, and that's why they've incorporated new tamper alert notifications and Open-Door event notifications into their products.  From a web GUI, the administrator can program the system to alert if someone is trying to pry into the outdoor intercoms, or to alert if the door has been open longer than your predetermined amount of time, such as if someone stuck a rock in it for their buddies to come in.  Also, in noisy areas such as factory floors or warehouses, call notifications can trigger a SIP-enabled CyberData 011087 IP Strobe to signal when the intercom or phone needs to be answered.
CyberData IP PBX Compatibility
CyberData is compatible with several IP PBX companies and provide documentation at CyberData.net to help connect your network:
Alcatel-Lucent
Allworx
Avaya
Brekeke
Eon
Epygi
Fontality
IPitomy
Microsoft Lync
Mitel
Nec
Nortel
Onsip
Panasonic
Ring Central
Schmooze
Shortel
Swyx
Talkswitch
Toshiba
Vodaplex
Zultys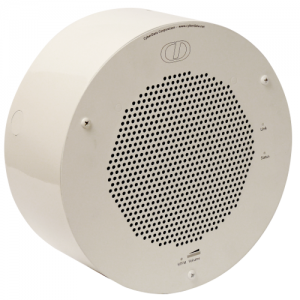 There's a lot that IP paging systems can do with flexible installation—did I mention several of these products are PoE?  Lower deployment costs, no worries about power outlets, and all working over an existing SIP network.  What's not to love?
For more information about this and other IP Paging Systems, call the experts at VoIP Supply at 1.800.398.8647.