Like many companies RCA is embracing VoIP but their switch is a little different, they are making VoIP phones.
While the RCA name isn't one that will be new to people thanks to their history in the entertainment technologies industry, the announcement earlier this year that they were releasing three VoIP phones may have been a bit of a surprise to some people. When I had the chance to speak with Mark Pollock, Senior Director of Sales – North America RCA Business Phones, I asked him about why RCA decided to enter the VoIP market and about their plans going forward.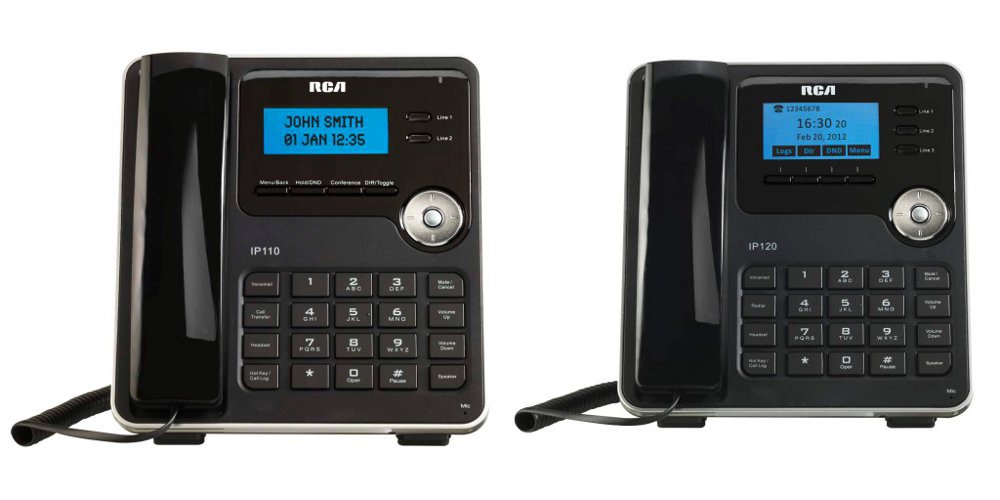 VoIP Supply – Many people may not be aware that RCA has been in the telephony business for quite some time now.  Most people know RCA for the famous His Master's Voice logo featuring a dog and a gramophone and probably associate the brand with consumer products.  Can you explain the history of your phone business and why you decided to enter the VoIP market?
Mark Pollack – Although the RCA brand has traditionally been associated with entertainment technologies, we have long been a leader in business telephony both in terms of our focus on innovation as well as our overall success in the market.   We believe our heritage in developing products that are well designed and easy to use has been a key component of our success in this space.
VS – The RCA IP110 and RCA IP120 were the first phones released by RCA. Who do you see as the target user for these phones?
MP – Today's small businesses are sophisticated in terms of their need for features and flexibility but typically don't have the resources to deploy and manage complicated phone systems.  The IP110 and IP120 were developed to offer the small business owner many of the top features available in higher-end systems together with a very simple out-of-the-box experience.  In addition, we offer two years free support and warranty—just in case a business owner needs extra assistance.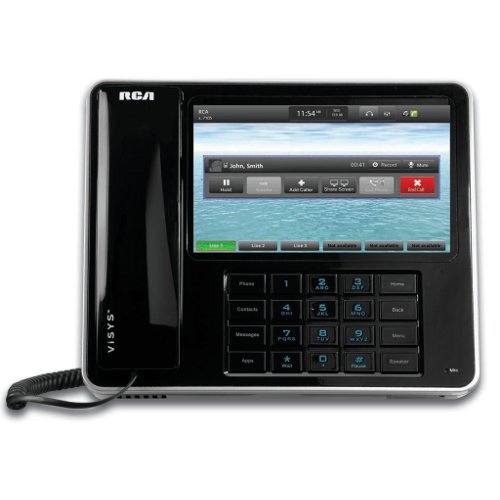 VS – The RCA IP150 runs on the Android operating system. How can businesses take advantage of a phone that runs on Android?
MP – Naturally, there is a lot of buzz around 'smart' operating systems, such as Android.  But the real upside will be in our App store and in the Android community at large.  The ability to monitor an office security system, manage large-scale conference calling systems or track phone activity and sync up with a billing system are just the tip of the iceberg of what Android enables.
VS – Are there plans for RCA to come out with more VoIP products?
MP – Yes, stay tuned for a number of new offerings featuring greater flexibility, mobility and a number of features targeted to the small and medium businesses that have come to expect leading technologies from RCA Business Telephones.
VS – After someone has purchased an RCA VoIP phone, what type of support and warranty does RCA offer on their products?
MP – All our products feature two years of end-user support and a two-year warranty featuring Rapid Replacement.
VS – What makes RCA VoIP phones stand out from the rest of the crowd?
MP – We are known for high quality phones that look good, sound great and are some of the easiest to use on the market.
While new to the VoIP phones market, as Mark explained, RCA has a pedigree in the business telephony market and an understanding of the needs and demands of customers when it comes to their phones. To help show how RCA phones stack up against similar phones from other VoIP phone manufacturers he provided me with a RCA VoIP Phone Comparison Matrix.
For more information on RCA VoIP phones, please visit https://www.voipsupply.com/manufacturer/rca or, call 800-398-8647.