More Reasons Why Voice 2.0 Developers Prefer Open Source
Dal over at Asterisk VoIP News has written a terrific piece detailing some of the reasons why "Voice 2.0" developers prefer to work with open source platforms, as opposed to proprietary, closed technologies from the likes of Microsoft, Broadsoft or Sylantro. The original story comments on the findings of a recent industry survey administered by research firm iLocus.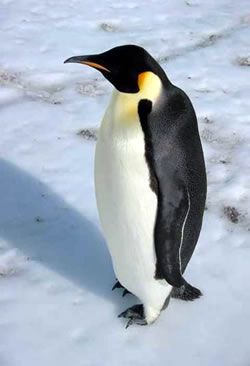 First, let me say I agree emphatically with Dal's analysis of the survey results.
A – Open Source Platforms are now considered "carrier grade". OpenSER, Asterisk and FreeSwitch power many of the voice related applications we use everyday….we just don't necessarily know that. I am seeing OSS platforms used extensively in the carrier / service provider space. OpenSER and FreeSwitch offer tremendous scalability, and even Asterisk won't be typecast as just an IP PBX for small businesses much longer. These platforms are feature rich and inherently flexible, and can be safely deployed to service a variety of user requirements. They also benefit greatly through the efforts of faithful coders around the globe.
B – …platform vendors have an established telco customer base, who in turn have paying customers which forms a natural first target population for a developer's Voice 2.0 application. This is also true, but it is my belief that the current "per capita" growth rate of OSS platform deployment will soon eclipse that of traditional proprietary system, if this has not already occurred. Having a huge "installed base" of users is the proverbial "feather in the cap" of traditional proprietary vendors. Will these users continue to be willing to pay a premium for new features and services? I'm guessing that as more businesses become aware of the overall "cost of ownership" between closed and OSS technologies….well, let's just say that it's a good time to be a Penguin.
C – The survey also reveals that the Voice 2.0 developers are not so keen on consumer driven applications. Dal surmises that developers are aggregating their efforts toward commercial "business" users, rather than mass consumers because it ties into an easier monetization strategy, and also because of our current love affair with CRM, Conferencing, FMC and other business communications productivity enablers. While I agree with these takeaways….I also feel that a growing sentiment amongst voice application developers (and a correct assumption) is that the vast majority of features, bells and whistles are completely wasted on general consumers. This may seem a bit generalized….but for many consumers of voice services….dialtone, text messaging, ringtones and Youtube videos are meeting their general day to day requirements in good stead.
As more vendors like SalesForce.com open up their platforms (and their installed customer base) to OSS loyal developers….and if applications continue to migrate from the desktop into the network cloud….the effectiveness of the "installed base" and "well established distribution channel" arguments for proprietary technologies will wane.
Other than that, Skype is doing a great job of defending its turf, as well as innovating at the same time, adding Video, Presence and other "Voice 2.0" features and continuing to serve it up at a budget conscious price point. Tough opponent to contend with. I suspect these factors also contribute to an overall preference for a "business focus" amongst Voice 2.0 startups.
One aspect that Dal did not comment on, but which cannot be underestimated, is price. As a developer, I can acquire a Voice 2.0 capable development foundation such as Asterisk or SER for next to nothing. I don't need to wait for a callback from a Sylantro reseller in order to get started building my baby. I can point my browser over to SourceForge and be writing AGI scripts in a matter of hours. I also do not need angel investors or VC's to bankroll my operation, nor do I need a college degree or much of a foundation in traditional application development. OSS platforms also happen to work well with OSS development tools like Ruby and Adhearsion. If you would have told me I could get free, unlimited access to a capable voice platform and also free tools with which to develop….I would probably be mulling over yacht trimmings instead of writing this.
We've reached the tipping point, and I fully expect the trend towards adoption of OSS platforms and dev tools to continue to accelerate and proliferate at an astonishing rate.