New! CompletePBX 5.0.74 Adds Improvements for Call Centers and Hospitality
Are your outbound calls always being blocked or ignored? Xorcom has a solution for you to reach your potential customers better! This month's Xorcom PBX software updates focus on improving your call center performance and hospitality services. Let's take a quick look: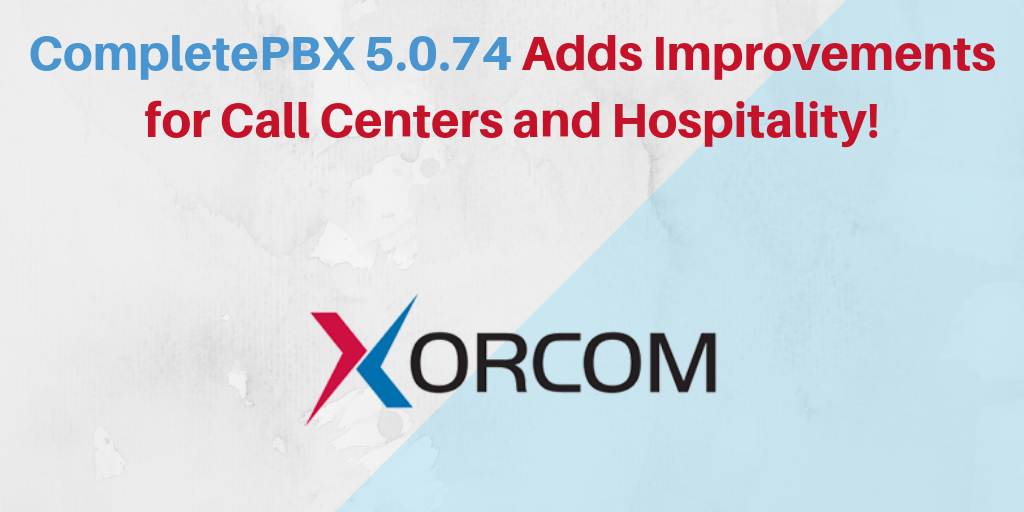 Random Caller ID for Call Center Outbound Calls
Randomize your caller ID of outbound calls to avoid being blocked or ignored! To set this feature:
Prepare a list of caller ID numbers to be used by the outbound route.  Make sure you use caller ID numbers that are allowed to be used with your trunk by the provider.

Go to Outbound Routes

Make sure

Overwrite CID

is set to either

Always

or

If not Empty

Set Randomized Caller ID to

Yes

Enter the list of caller ID numbers in

Caller List
Additionally, new announcement options are also being added to call center queues (PBX -> Call Center -> Queues).  Callers will now hear a generic or agent-specific announcement when connecting to the agent, for example: "You are now being connected to James Harley, a phone-system specialist".
Multiple PBX Extensions per Hotel Room
Do you have large suites that require direct dialing to each individual phone?
Now you can assign multiple extensions per hotel room in the Hospitality (Complete Concierge) module!
When setting wakeup calls and other room features from the PMS these will be applied to all of the room's extensions.

When having hotel rooms that require more than one phone in the room, but do not require different numbers for those devices,  the configuration is, as in previous versions, by assigning a single extension with multiple devices.
Learn more about Xorcom's CompletePBX here.
Are these improvements useful for your call center or hotel? What other improvements would you like to see? Share with us!