New! Digium Switchvox 7.2 Delivers Support for Sangoma's SBCs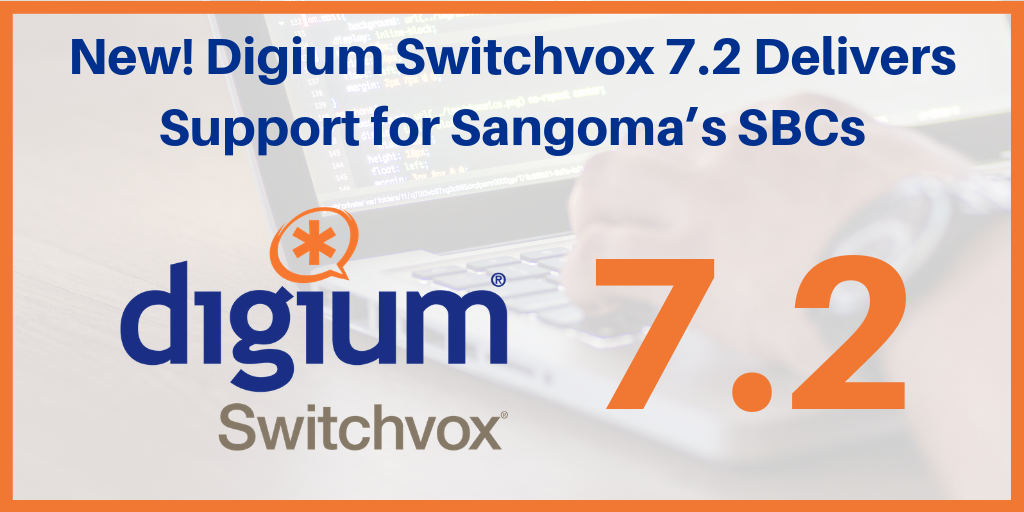 Digium Switchvox 7.2 is now officially released and delivers support for Sangoma's SBCs! In version 7.2, Switchvox Phone Networks (Server > Phone Networks) have a new Outbound Proxy server and port settings for use with Digium IP phones and a Sangoma SBC.
About Sangoma's Session Border Controllers
A Sangoma Session Border Controller (SBC) is an appliance that ensures VoIP protection for your network environment that can include Switchvox. Sangoma's SBCs are the most cost-effective and easiest to provision and manage line of enterprise SBCs on the market. See some popular features:
Browser-Based GUI for easier provisioning and management

Security and QOS for Enterprise Networks

DoS/DDoS Attack Protection

Network Interconnect Point for SIP Trunking

Topology Hiding for Fraud Protection
Learn more about Sangoma's SBCs here.
More Digium Switchvox 7.2 Updates
Digium Phone Firmware 1.11.2 for the D80 supports Alternate Host, and Multicast. These features were already supported in Switchvox for the Digium IP Phone D60-series phone models. With the new D80 firmware, those features are now supported for the D80.

Digium Phone Firmware 2.8.6 for the D60-series is included.

A new Alert, in the web admin portal notifies admins when the All Networks access control rule is allowing access to these services: Web admin portal, Admin API, and Web user portal. It's important that the admin is aware when this access is enabled for any IP address on the Internet (the All Networks rule effectively means 'anyone'), so this alert cannot be dismissed.  

When the Join button is used in the Switchboard's Conference widget, the call is now displayed in the user's Call Log and in the admin's Current Calls tool.

The Desktop Softphone no longer displays errors and fails to load Contacts and Status options, in scenarios where the extension has older external contact data that was interfering with the phone's display.

Parking Lot extension names can now include & and " and can be successfully modified.

When an outgoing call rule prepends a + to the outgoing number, the call details now appear correctly.

When a call is rapid-transferred to an additional phone that is a mobile softphone, using the InCall Menu, the call is now transferred correctly.

On the password reset page, the email address can be entered with any combination of upper case and lower case characters.

The Switchboard Conference widget no longer displays 'ghost' callers after everyone has left the conference room.
See the full release note here
We are very excited that Sangoma's SBC features can now be integrated with Digium Switchvox and the D80 now supports an alternate host and multicasting!