NEW Firmware 1.6.0005 Updates from Advanced Network Devices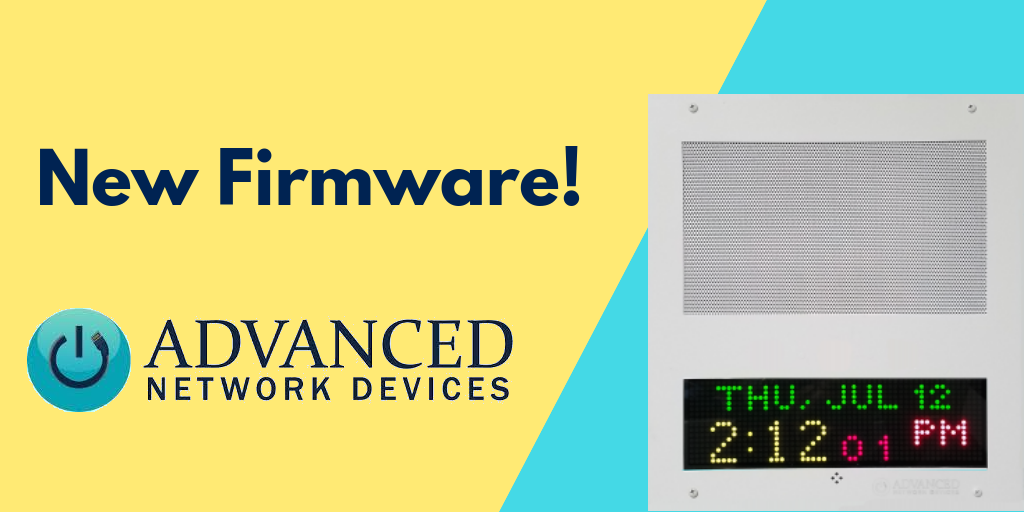 Advanced Network Devices (AND) released new firmware to improve brightness flexibility and peripheral control for their users. It's recommended to update your IP devices to firmware 1.6.0005 to ensure that you have the best experience. See what has been updated:
IP devices now support IEEE802.1X network switch port authentication via a configuration file.

IP displays offer more flexibility with brightness settings, including adjusting brightness based on your local sunrise/sunset times and adjusting auto-brightness levels to accommodate specifics of your environment.

More precise access control and notification controls, including the flexibility to set activation of connected analog peripherals and device indicators beyond the initial a

lert duration.