Patton's VoIP Gateway Guide: Which Gateway Works for Your Business?
If you have been following our VoIP Insider Blog, you must be familiar with Patton's gateways. Made and supported in the USA, Patton gateways provide you with clear, uninterrupted voice-and-data communications.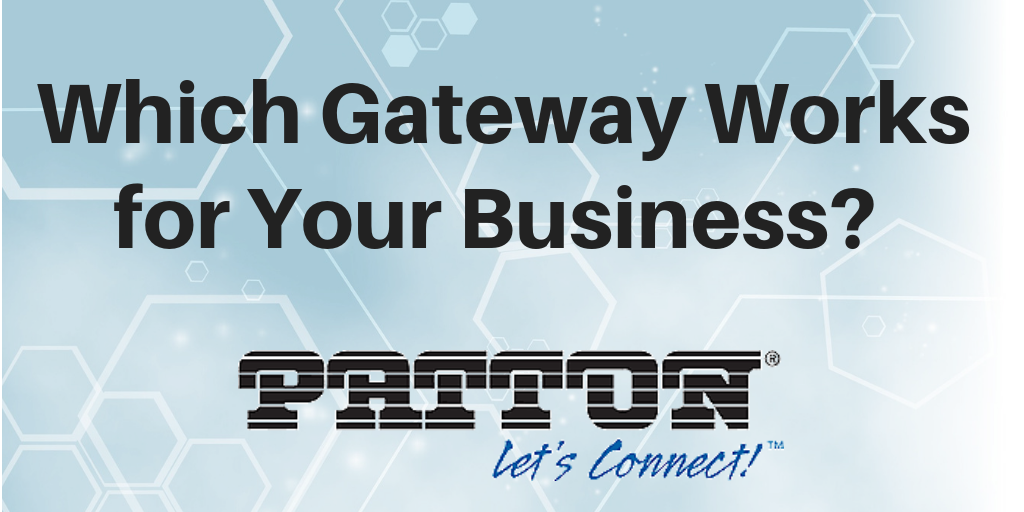 With lots of different gateways offered from Patton, choosing a right gateway can seem to be a daunting task. But don't forget, the VoIP Supply team is always here to help! In this blog post, we are going to compare four of Patton's digital gateway series and help you choose your ideal gateway with ease.
How to Choose VoIP Gateway For My Business
Small to Medium Businesses
For small-to-mid-sized businesses looking to meet their basic needs within their budget, the SN4170 series will be a great fit. It offers up to 2 telephony ports with up to 30 call capacity. If your business just requires a little higher call capacity, the SN4970 series allows you to handle 120 concurrent calls with up to 4 telephony ports.
Mid-sized Businesses and Enterprises
The SN4980 and the SN4990 series are designed to meet higher demands. Aside from the higher call capacity (up to 120 calls) and 2 Ethernet ports, both of these models also come with advanced IP router features such as IP routing, QoS, and VPN. You will also have the option to interconnect multiple VoIP networks. Check out the comparison chart below to compare these four popular series side by side:

Most models can be purchased for your current needs and upgraded at a later time with just a license key to accommodate the growth of your business!
Still not sure which one is best for your business? Contact our VoIP experts at 1-800-398-8647 today.