Product was successfully added to your shopping cart.
Product was successfully added to your shopping cart.
About Patton 4990A Series Gateways
The SmartNode™ 4990A VoIP Integrated Access Device for 15-to-120 VoIP calls lets enterprises graduate to All-IP at their own pace. The one-box solution includes a built-in G.SHDSL-EFM/ATM, VDSL/ADSL, fiber, or X.21 WAN interface for broadband access. The integrated WAN-access options reduce CPE costs, simplify network architecture, and accelerate service deployment. A SIP back-to-back user agent provides SIP normalization that ensures interoperability between any customer PBX and any provider softswitch on the market. Built on a platform that is ready to support IPv6, the SN4990A provides secure TLS and SRTP encryption* while supporting all the industry-standard CODECs for toll-quality voice on every call.
The SN4990A delivers secure, prioritized unified communications with one to four T1/E1/PRI and two 10/100/1000 Ethernet ports—plus broadband access—in a single box. An optional third 10/100 Ethernet port may connect to an out-of-band IP management network, or—for enhanced survivability—provide a redundant Ethernet connection to the (same or alternate) service provider.
Why buy the Patton SN4990A Series?
Trinity OS - Advanced feature set including SIP TLS/SRTP, IPv6 ready, and Cloud capable software

15 to 120 VoIP calls - With up to four T1/E1/PRI ports and dual Gigabit Ethernet ports

QoS and Security - Deliver secure, toll-quality voice communications with Patton's DownStreamQoS™, Fraud prevention, secure voice-over-VPN with IPsec, OpenVPN

WAN Access - Fiber SFP, G.SHDSL-EFM/ATM, Serial X.21, Fast Ethernet or VDSL/ADSL WAN interface.

Supported by SmartNode™ Redirection Service-

A free service enabling zero-touch mass deployments for Service Providers and Distributors with auto-provisioning servers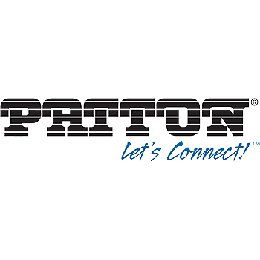 SKU: 02-125192

The Patton SN4990A/1E15V30HP2G/EUI is a 1 E1/T1 PRI, Trinity Only, IAD-eSBC. It contains 15 VoIP Calls upgradeable to 30, or 15 SIP-SIP calls (SIP b2b UA) upgradeable (max. 80)

SKU: 02-125194

SmartNode IAD-eSBC, 1 E1/T1 PRI, Trinity Only, 30 VoIP Calls not upgradeable, or 15 SIP-SIP calls (SIP b2b UA) upgradeable (max. 80), High Precision 5ppm Clock, G.SHDSL.bis-EFM (4-Wire), SIP-TLS, SRTP, 2x Gig Ethernet, external UI power (100–240 VAC) NA/EU