Polycom Phones vs Yealink Phones: What are the differences?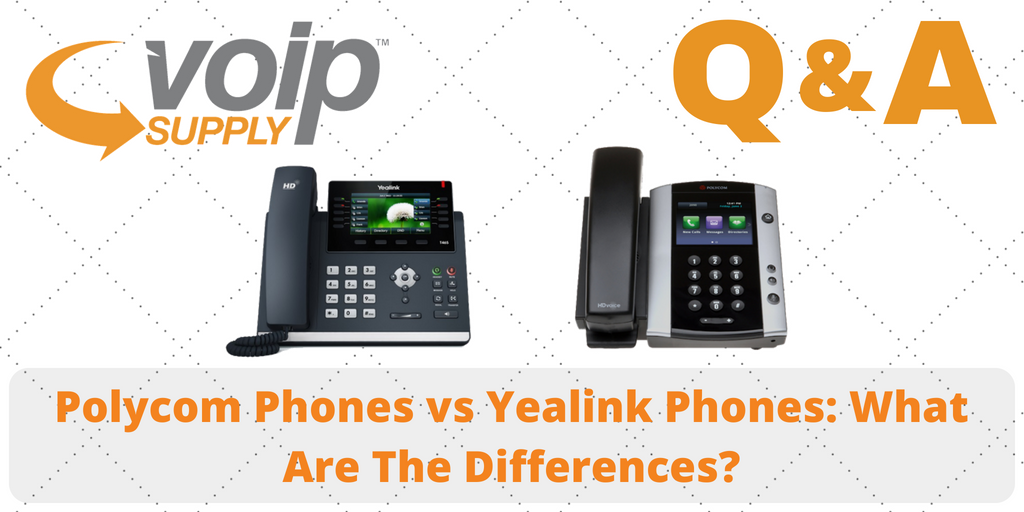 Our tech support team at VoIP Supply offers great pre- and post-sales support plus provisioning, consultations, configuration, and installation help. We get a lot of VoIP hardware and software questions and would like to share the solutions with everyone.
In previous Mom's calling Q&A series, we have discussed: Grandstream GVC3202 with Google Hangouts: Do I need to order the IPVideoTalk? Today, we have more new real questions and answers from VoIP users just like you.  
What are the differences between Polycom and Yealink phones?
Q: I was wondering what the differences between your phones, Cisco, Yealink, and Polycom.
A: Cisco phones generally are optimized for Cisco call manager which is proprietary, and Polycom runs on open source SIP type systems.
Both Yealink and Polycom are very reliable phone manufacturers. They have different highlights:
STAY TUNED
Come back for more VoIP questions and answers next time! If you have VoIP questions to ask us, please submit a technical support ticket or contact our VoIP experts today at (866) 582-8591