[Q&A] Do Snom Phones Have Paging Features?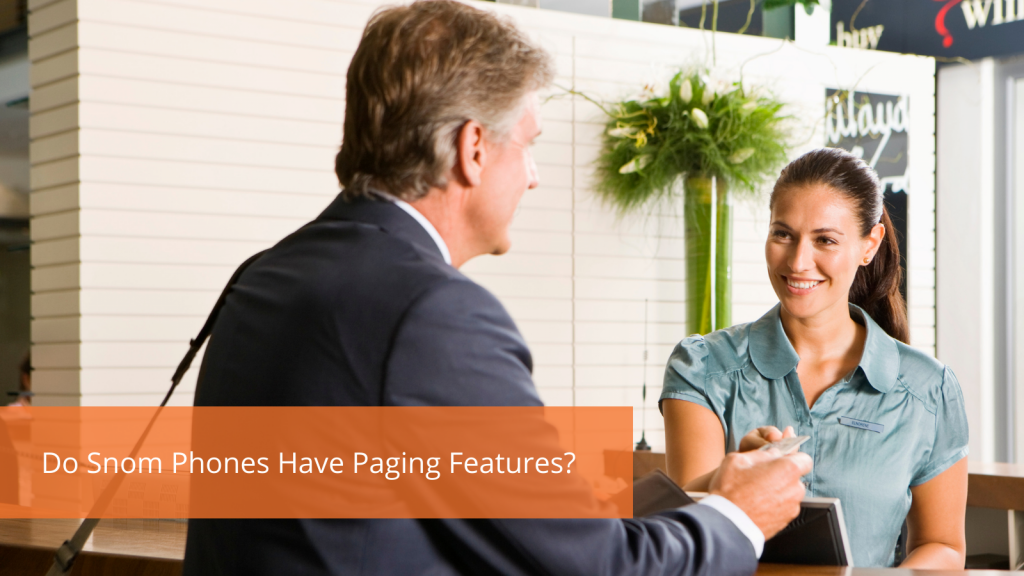 Paging is a convenient way to make quick announcements to specific groups or an individual. Wouldn't it be great if you can just turn your existing phone into an intercom when you need it? Is it possible? Let's find out!
Question: We're looking for a phone with intercom features that allows us to make an announcement in the facility to a group of people. Do Snom phones have intercom/paging capabilities?
Answer: Yes! Snom's D Series desk phones have an intercom feature that provides the ability to establish auto-answered calls on the phone allowing paging among them.
Once configured, simply press the intercom function key, the phone will call the configured extension. After you hang up the receiver, the intercom call will be closed just like other normal calls.
Incoming intercom calls will be auto-answered without any ringtone and you can end the call anytime by hanging up or pressing 'Cancel'.
Note that some restrictions may apply in certain SIP server environments.
What do you think about this feature? Is it convenient and helpful? We want to know! Snom's D Series comes with a load of user-friendly features! Learn more about Snom phones here.