[Q&A] Jabra Headsets: MS variants VS. UC variants
If you are shopping for a headset, you will notice right away that there are two main versions: The Microsoft (MS) variants, the UC variants. So what are the differences? Let's find out!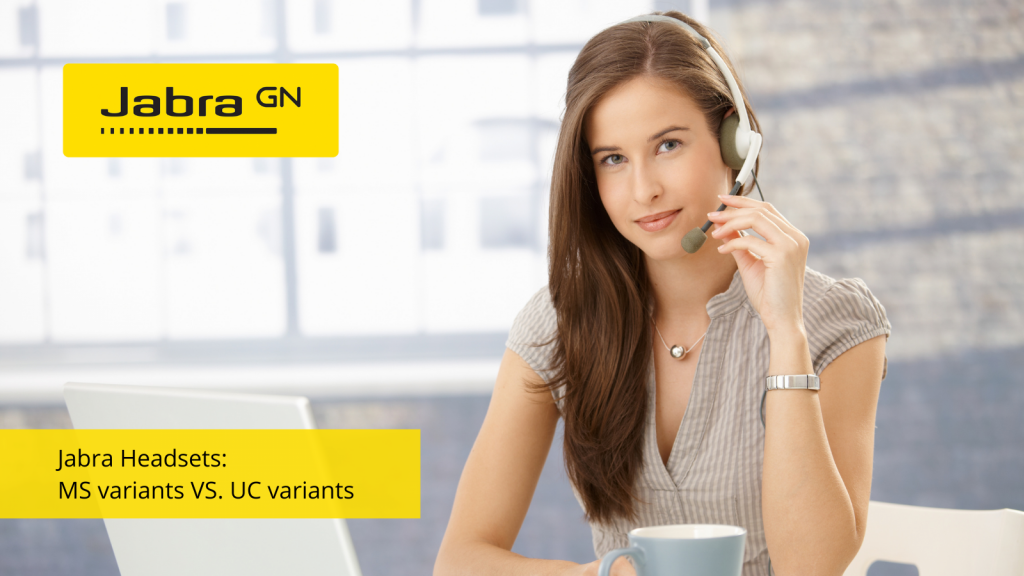 Microsoft Variants (MS) VS.Unified Communication (UC) Variants
The MS version Jabra headsets are certified for use with Microsoft Teams, giving Teams users a smoother calling experience. They also support a plug-and-play experience with more advanced features such as:
Microsoft Teams LED notifications that are visible on the controller.
Answer/end button on the controller to support interaction between the device and Microsoft Teams on a computer.
Call prioritization when you have multiple MS devices in present.
Popular MS version of Jabra headsets include:
On the other hand, the UC Variant Jabra headsets are certified with major UC platforms including Cisco, Mitel, and Avaya.
Popular UC version of Jabra headsets include:
Q: Can I use the Microsoft Teams Certified headset with a different softphone?
A: Yes, you can. If you use a different softphone client, the MS variant will function the same as a UC variant in terms of the audio and standard features such as answer/end calls, adjust volume, and mute microphone.
Q: Can I use the UC variant Jabra headset with Microsoft Teams?
A: Yes, you can. You will be able to set up audio and call control features manually by selecting the UC variant as the default device in your Microsoft Teams settings. However, the plug-and-play experience will not be available if you use a UC variant with Microsoft Teams. So we suggest that you use the MS version for use with Microsoft Teams.
Are you ready to shop for Jabra Headsets? Visit our website to learn more!