Q&A: What Is Poly Acoustic Fence?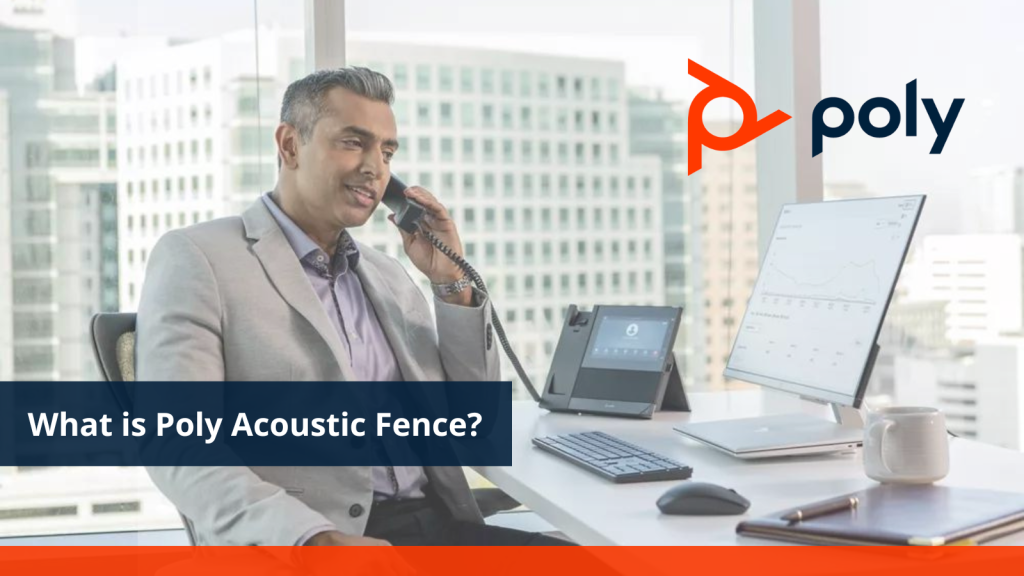 Poly (Polycom) designed their Poly Acoustic Fence technology to suppress background noise and minimize the impact of nearby noises during a call.
Poly Acoustic Fence technology creates a virtual audio fence that blocks sounds from outside the fence. It suppresses background noise during calls to enhance audio quality for call participants.
Poly Acoustic Fence technology keeps business conversations free from extraneous noises and distractions by dramatically improving voice clarity. Poly makes this possible by automatically reducing background noise using advanced echo cancellation techniques to "cancel out" all soundwaves except the actual speaker's voice.
This greatly blocks or reduces the impact of any sounds, such as co-workers' chatter, loud machinery, or even barking dogs, originating from specific locations (e.g. outside the meeting room or from the next cubicle), so that ultimately all that is heard is the speaker.
Poly Acoustic Fence uses multiple microphones to create a virtual "audio fence" so that sounds from "outside of the fence" are blocked from being heard by remote participants. Once enabled, sounds outside of the fence are either blocked entirely or reduced. The end result allows remote callers to hear and focus on the meeting at hand.
Visit VoIP Supply's Poly page or simply give our VoIP experts a call today at 1-800-398-8647 to find out the best options for you!
Have you used Poly Acoustic Fence technology and have thoughts or comments you'd like to share? Please leave a comment below.