Q&A: What is the difference between Monaural and Binaural Headsets?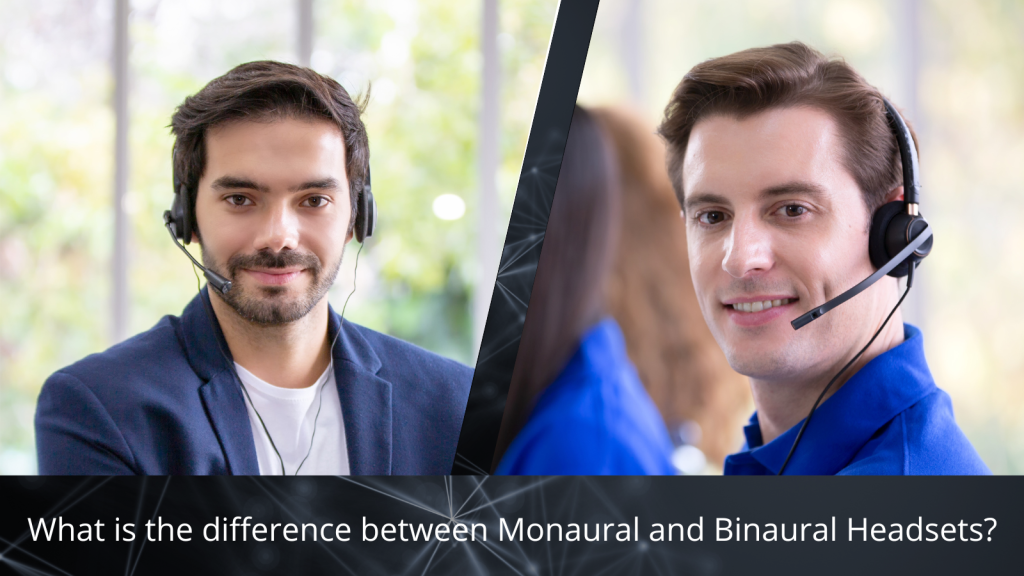 When looking into headsets, you will find that there are two different varieties to choose from: monaural and binaural.
And in seeing the words "monaural" and "binaural" you may be wondering what these words mean and what are the differences between them.
The general explanation is that monaural headsets receive sounds in only one ear, while binaural headsets receive sounds in both ears.
Choosing the most suitable headset can be a challenge. The decision between monaural vs binaural comes down to the user and the types of environments they will use these headsets in. Knowing the difference between the two will help you choose which is best for your situation. So let's dive a little deeper into their differences.
Monaural headsets are designed for one-ear use and only have one speaker and a microphone. You wear them over one ear, leaving the other ear free to listen to surrounding sounds and voices. A monaural headset is suitable for when you need to know what's going on around you while also being aware of the conversation you are part of and/or are listening in on. This type of headset is perfect for a Call Center setting, where the user needs to hear and communicate with their colleagues while on the phone.
Binaural headsets are designed to be used with both ears and have two speakers and a microphone. You wear them over both ears, creating an engaging listening experience while canceling out any unnecessary surrounding noise. Binaural headsets are perfect for those workers who need to concentrate on conversations and fully focus on meetings and calls while avoiding distractions.
Check out some of our popular options:
Monaural:
Binaural:
Visit VoIP Supply's Headset page for more options and give our VoIP experts a call at 1-800-398-8647, we will be happy to help you find the right solution.
Have you used a monaural and binaural headset and have thoughts on either you'd like to share? Please leave a comment below.