Refresh: Refurbished VoIP Phones that smell and work like new
Refresh is still going strong here at VoIP Supply and because we love to keep our readers posted on the latest, we want to share with you what we currently have stored in our Refresh warehouse!
In case you don't yet know about Refresh, but you find yourself purchasing VoIP Phones you are missing out! It is our line of Refurbished used products including and mostly composed of IP Phones that are put through a 10 step-reconditioning process. Refresh products are examined, upgraded to latest firmware, set to defaults and repackaged before they are shipped to our customers.
Take a look at this video to learn more about Refresh before you check out our featured products below!
This enterprise-grade IP Phone comes out of the box with advanced functionalities to help any business enhance their work environment. Users can access web applications in real time such as checking RSS news, weather and stocks. Other functions of the GXP2140 include dual Gigabit RJ45 ports, integrated PoE (Power over Ethernet) and Bluetooth.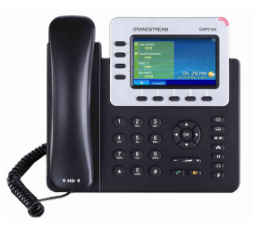 GXP2140 Datasheet
Quick Features:
4 Line appearances

Support for G.722 HD Voice

4.3″ (480×272) TFT Color LCD Display

Dual Gigabit RJ45 Ports

Built-in auto sensing IEEE 802.3 af Power over Ethernet

Universal Power Supply Included

RJ9 headset port

Support for Electronic Hook Switch (EHS) with Plantronics Headsets
The VVX 300 is the phone to have if you are a small to medium business looking for a reliable IP Phone for a call center environment or cubicle workers. With support for 6 lines and HD Voice, this simple grayscale VoIP phone is robust and provides an intuitive user interface. Users can connect a corded headset to the RJ9 headset port in the back of the phone.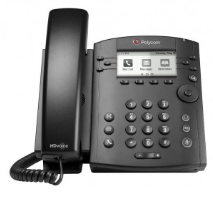 VVX 300 Datasheet
Quick Features:
Backlit grayscale graphical LCD (208 x 104)

6 line or speed dial keys

HD Voice up to 7KHz on all audio paths (Speaker, Handset, Headset)

2 x Ethernet 10/100 or GigE (VVX 310)

Asian character support

Hard Keys: 12-key dial pad, home, speaker, mute, headset, volume, messages, hold, transfer

4-way navigation cluster with center "select" key

Supports VVX Expansion Module and VVX Color Expansion Module (Expandability up to 3 modules)

Skype for Business and Office 365 Cloud PBX interoperability (order "Skype for Business Edition" codes ending in "-019")
This multimedia SIP phone supports 12 SIP lines and HD Voice. It is designed for any size business from small to enterprise with features that help enhance the experience of office workers such as the ability to manage calendars and view meeting reminders right on the phone's display.  The VVX 500 has a 3.5 inch touchscreen color display and has 2 USB ports for media and storage.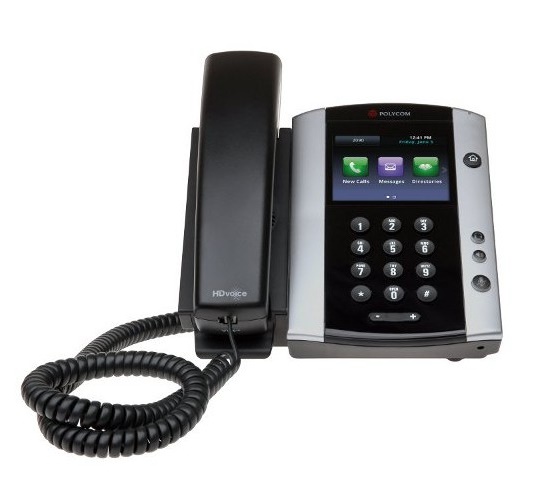 Quick Features:
12 lines (registrations)

Shared call/bridged line appearance

Screensaver and digital picture frame mode

On-screen virtual keyboard

Voicemail and video mail support

Dual USB ports (2.0 compliant) for media and storage applications

Dedicated RJ9 Headset Port

FTP/TFTP/HTTP/HTTPS4 server-based central provisioning for mass deployments
To find out more about Refresh or about Reclaim (our refurbished VoIP product buyback program) please contact Mike Rehac at [email protected]