Refurbished IP Phones: Quality and Affordability
Here at VoIP Supply, we strive to always stay on top of our customers' needs and on top of the voice over IP market finding solutions and providing excellent service. Following this motto, we have become a leading VoIP hardware retailer in the United States and worldwide working with industry leading manufacturers. We also offer VoIP services in partnership with major service providers. One thing that sets us apart is our successful venture in our Refresh program in which we sell refurbished VoIP equipment to customers who are looking for a quality solution but that have a tight budget.
Refresh Manager Mike Rehac expressed his thoughts on the roots of Refresh by saying,
"Our "Refresh" line was created because we wanted to meet the need for a low-cost alternative to new equipment while differentiating ourselves from the used and crummy product offerings being by our competitors."
Refresh equipment goes through a 10 step reconditioning process that includes examining the products we take in, upgrading those products to the latest firmware, setting to defaults so that the new user can configure the setting as they please, cleaning the products and repacking the products in new boxes and bubble wrap. The products come looking, working and smelling like new.
The great thing about Refresh is that all the products come with a six-month guarantee that can be extended to an additional six months for a small fee. Customers can have peace of mind knowing that if anything were to go wrong with the product(s) they would be taken care of.
Watch the video below to  learn more about the Refresh process!
Check out our featured Refresh picks of the month!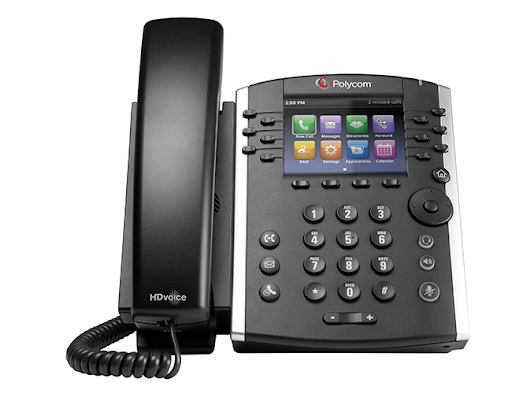 The Polycom VVX 410 supports 12 lines and has a 3.5" color LCD display with intuitive controls to applications.
This productivity-enhancing IP Phone allows you to set up meeting reminder, receive alerts and access the instant messaging/presence status right on the phone's display.
Top features for the VVX 410
3.5″ TFT (320 x 240)

12 lines or speed dial keys

HD Voice up to 7KHz on all audio paths (Speaker, Handset, Headset)

2 x Ethernet 10/100 or GigE (VVX410 )

Asian character support

Hard Keys: 12-key dial pad, home, speaker, mute, headset, volume, messages, hold, transfer




4-way navigation cluster with center "select" key

Supports VVX Expansion Module and VVX Color Expansion Module (Expandability up to 3 modules)

Skype for Business and Office 365 Cloud PBX interoperability (order "Skype for Business Edition" codes ending in "-019")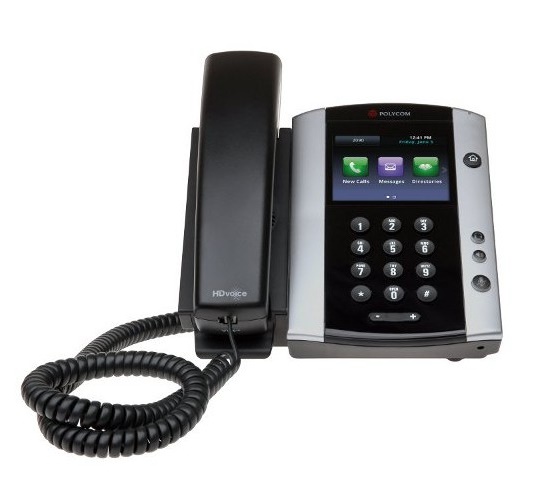 The Polycom VVX 500 is an IP Phone designed for managers and employees that need a tool that keeps up with their multitasking. The VVX 500 complements the user's desktop computer by acting as an interface to the applications via its touch-screen display.
Top Features for the VVX 500:
3.5" (9-cm) TFT (320 x 240)

Up to 12 line appearances

Immersive capacitive touch UI

Streaming media video playback

Video conferencing via external USB cam (coming post FCS)

Full Browser (Webkit)

HD Voice up to 14KHz on all audio paths (Speaker, Handset, Headset)

2 x Ethernet 10/100/1000

2 x USB 2.0 host

"Green" – low power

Hard Keys: 12-key keypad, home, speaker, mute, volume, headset

Supports expansion modules

Headset and Accessories: RJ9 wired headsets, Wireless connectivity via electronic hook-switch, read headset, Tech bulletin

USB-wired headsets

Wireless USB headsets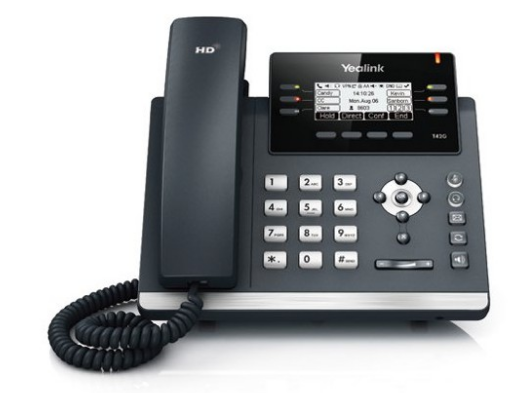 The Yealink T42G is a mid-level business phone that supports 12 lines and is equipped with productivity-enhancing features to help the user do more with less effort during the day.
Top T42G Features:
12 Line Appearances

Dual-port Gigabit Ethernet

Yealink Optima HD Voice Supported

Up to 12 SIP accounts

Full-duplex hands-free speakerphone

No expansion module support

RJ9 Headset Port

2.7″ 192×64-pixel backlit Graphical LCD

Wall mountable
To learn more about Refresh or for questions or to inquire about selling your old VoIP equipment, contact Mike Rehac, Refresh Manager at [email protected]