Top 3 VoIP Questions and Answers from VoIP Supply This Week (July 24)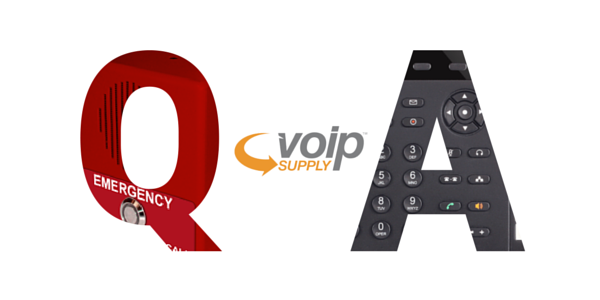 Our tech support team here at VoIP Supply offers great pre- and post-sale support plus provisioning, consultations, and configuration and installation help.
We get a lot of VoIP hardware and software questions and realized that these solutions should be shared with everyone.
Here now are our top three (real) questions and answers from this past week (from VoIP users just like you).

Q: We have Polycom IP 331 VoIP Phones and some of our users are saying that the ringer is too low. They have the volume cranked all the way up but the volume is still not loud enough. Is there any way to boost the volume or is there a loud ringer that can be purchased for these phones.
A: There is a way to increase the ring volume for phones deployed in a noisy environment.
Unfortunately, it requires some reconfiguration so it's not as easy as a simple settings adjustment. Here's a link to the to the instructions posted on The Polycom Community that will walk you through the steps on how to change ringtones on Polycom phones for incoming calls.

Q: I purchased a Sennheiser MB Pro 1 Bluetooth headset and an IOGEAR Bluetooth 4.0 adapter to pair with a Snom 760 IP phone.
Pairing doesn't work. Is the Snom Bluetooth dongle the only way to pair with this headset with this model phone?
A: First, there is a minimum firmware requirement on the phone of 8.7.5.9 or above so make sure that the software on your Snom phone meets this requirement.
If the IOGEAR Bluetooth adapter isn't working, you'll need to use the Sennheiser BTD 800 USB dongle that's included with the Sennheiser MB PRO 1 UC Bluetooth headset which is the next model in their MB Pro series.
The Sennheiser headset compatibility guide confirms that the MB Pro 1 UC works with the Snom 760: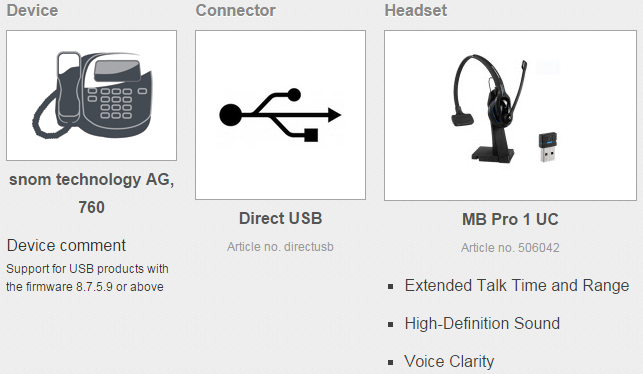 And the Sennheiser instruction manual shows the difference between the MB Pro 1 and MB Pro 1 UC headset models: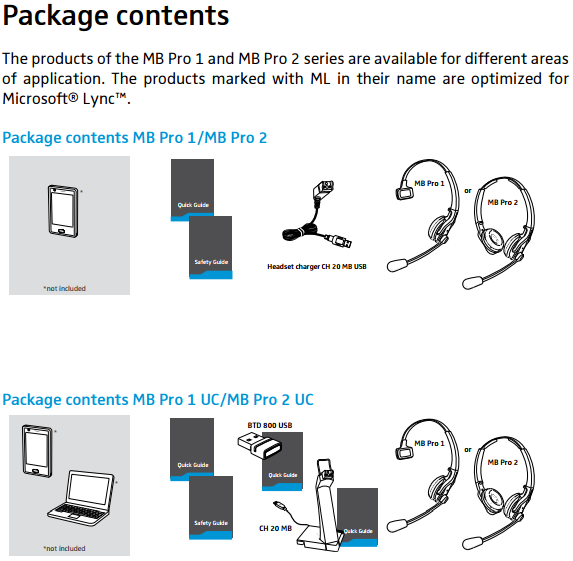 You should plug the Sennheiser BTD 800 USB dongle into the phone, and then complete pairing the devices. Here's a link to the Sennheiser MB Pro 1 and MB Pro 2 instruction manual.

Q: Does the Grandstream GXP2130 phone work with a Plantronics Voyager Pro Headset?
A: Yes, all of the Grandstream GXP phones have built-in Bluetooth capabilities.
Note that the Plantronics Voyager PRO is end-of-life so if you ever need a new Bluetooth headset for your Grandstream GXP2130, the recommended upgrade is the Plantronics Voyager Legend CS:
Monaural (one ear) design with behind the ear comfort-tested sling
Up to 7 hours talk time, up to 11 days standby time
Roam up to 33 feet from desktop charging base (when used with deskphone) or mobile device (when used mobile)
Voice command capable
That's all for this week, stay tuned for next week's VoIP Q & A.