Sangoma has Released New Zulu UC 3.2.3 Features!
If you do not use Zulu UC, now is the time! Sangoma has released new features and improvements for Zulu Desktop 3.2.3, here is what you need to know.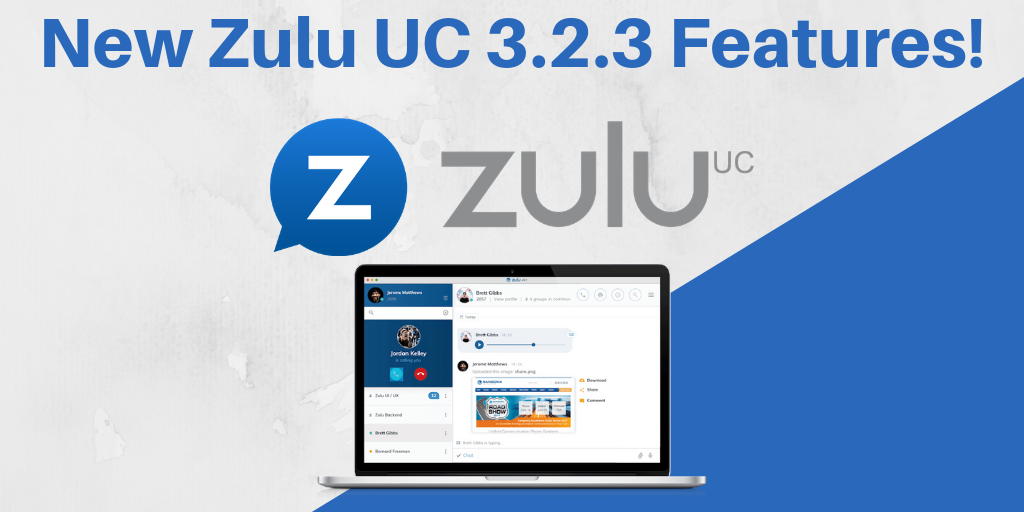 What is Zulu UC?
Zulu UC is an intuitive business communication platform that has all the bells and whistles users need to enhance productivity and mobility for FreePBX and PBXact phone systems. It is ideal for office workers who alternate between locations or are away from their desks, call centers who do not use desk phones and need to have the ability to make and receive calls using their headset, and remote workers who need their extension with them and need to stay connected to their office wherever they are. Zulu UC has the tools you need right where you need when you need it to get your job done efficiently.
Click here to download the Zulu UC datasheet.
New Features:
Improved call reliability

Improve call setup time

Image previews for images in chat

Auto Answer calls based on alert-info SIP messages

Unread message notification counter on application dock icon

Support early media playback

Improve click to call support with click to call across the desktop with tel: links and no extra configuration needed when using Chrome and Firefox plugins
New Improvements:
Typing notifications for chat

Visual indication for status when a user is on a call during ringing

Update internal SIP stack (SipJA to 0.13)

Improve shared links (urls) and metadata styles on chat

PDF previews
Click here to download the Sangoma Reseller Webinar slides where Mark Carson discussed everything you need to know about Zulu UC!
Interested in learning more about Zulu UC? Give our VoIP Experts a call at 1-800-398-8647!