Sangoma Received Canadian Technology Stock of the Year Award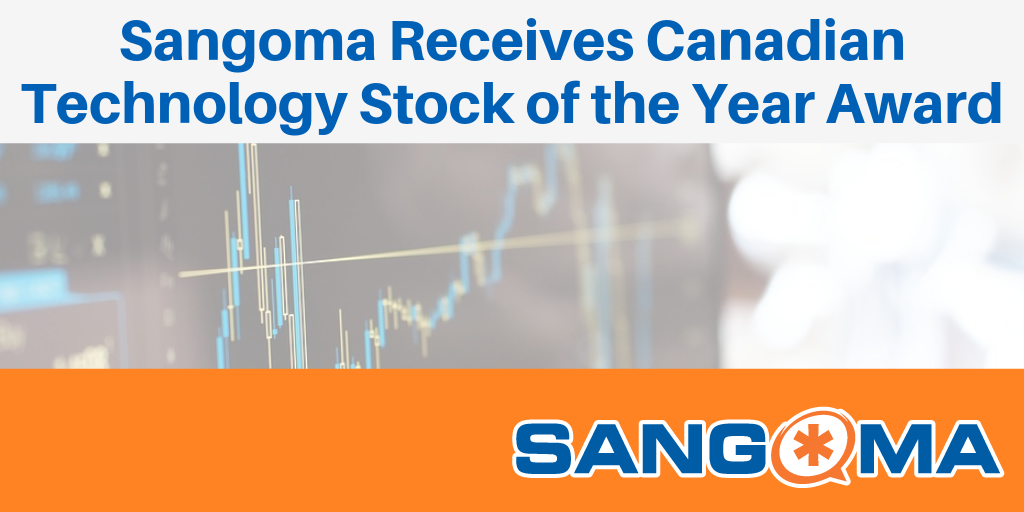 Markham, Ontario, Jan. 31, 2019 –  Sangoma Technology Corporation, a trusted Unified Communications (UC) leader providing globally scalable telephony solutions for SMBs, Enterprises, OEMs, and Service Providers, was awarded "Canadian Technology Stock of the Year" at Cantech Investment Conference.
This is an award that is voted upon by dozens of unbiased Canadian Technology-Stock Research Analysts at the top financial institutions in the country who deeply understand the industry, the technologies, the customers, the companies and their corporate performance.
"To be chosen as the TSXV technology company of the year for 2018 from among so many other esteemed nominees is a great honour," said Bill Wignall, President and CEO of Sangoma. "2018 was a very important year for Sangoma, as our ongoing strategy to drive the company forward via a combination of organic growth and prudent acquisitions, has now gotten us to the stage where we will for the first time, hit $100 million in sales this year."
Congratulations, Sangoma! We are very proud to be part of this innovative team and are looking forward to achieving more together in 2019!