Skype For Business Deployment Checklist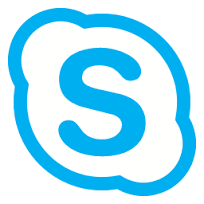 Whether you have decided to deploy Skype for Business as your communication system or you are still evaluating to see if it meets your demands, checking Skype for Business requirements is an important step to help you sort things out and make a wise decision. Let's take a look at what you need to prepare when deploying Skype for Business.
Choose Your Ideal Plan
The first step is to decide which plan you want to deploy. Customers can choose to purchase a standalone plan or as part of Office 365 plans which comes with Office applications, email, file storage and sharing, and more. Skype for Business provides multiple plans for different business levels with a rate ranging from $2 user/month to $12.50 user/ month.
Online Plan 1 and 2-Skype for Business online meetings
office
Office 365 Business Essentials- Include online versions of Office and email
Office 365 Business Premium- Include Office applications for desktop and email
Learn detailed plans comparison here.
Meet The Requirements
Once you have decided on your ideal plan, it's time to get geared up for it. To maximize the full potential of Skype for Business capability, you would need to meet their requirements. Here is the list of the recommended components:
CPU: 64-bit dual processor, hex-core, 2.26 gigahertz (GHz) or higher
Memory: 32 gigabytes (GB)
Disk: 8 or more 10000 RPM hard disk drives with at least 72 GB free disk space OR Solid state drives able to provide the same free space and similar performance to 8 10000 RPM mechanical disk drives
Network: 1 dual-port network adapter, 1  Gbps or higher
Communication Equipment: Skype for Business certified Phones, Headsets, Gateways, Session Border Controllers.
Operating System: Windows Server 2012 R2 Datacenter OS, Windows Server 2012 R2 Standard OS, Windows Server 2012 Datacenter OS, or Windows Server 2012 Standard OS with required updates
VoIP Supply offers a wide range of Skype for Business friendly products including Polycom VVX410, Yealink  SIP T48G, Jabra EVOLVE 65 MS Stereo, Sangoma Vega 100 and more.
Learn How To Utilize It
Now you are ready to start utilizing Skype for Business! After installing and configuring the system, you can follow the video below to learn how to get started and utilize the basic functionalities. For more information about Skype or Skype for Business and other requirement details, please visit Microsoft's website or VoIP Supply's website. Good luck on deploying Skype for Business!