Spectralink Mobile Solutions: The Only Microsoft Skype for Business Qualified Wireless Phones
The world has gone mobile! By 2020, it is expected that 105.4 million workers in USA (nearly three quarters, 72.3%) will be mobile and remote, and need tools and applications to keep them connected at all times, according to analyst firm IDC.
Unified Communications (UC) tools like Microsoft® Skype for Business and mobile solutions such as Spectralink wireless phones play an important role in changing the way employees communicate and collaborate, especially for healthcare, retail, manufacturing, and hospitality industries where the workers are always on the move and require access to system and teams quickly.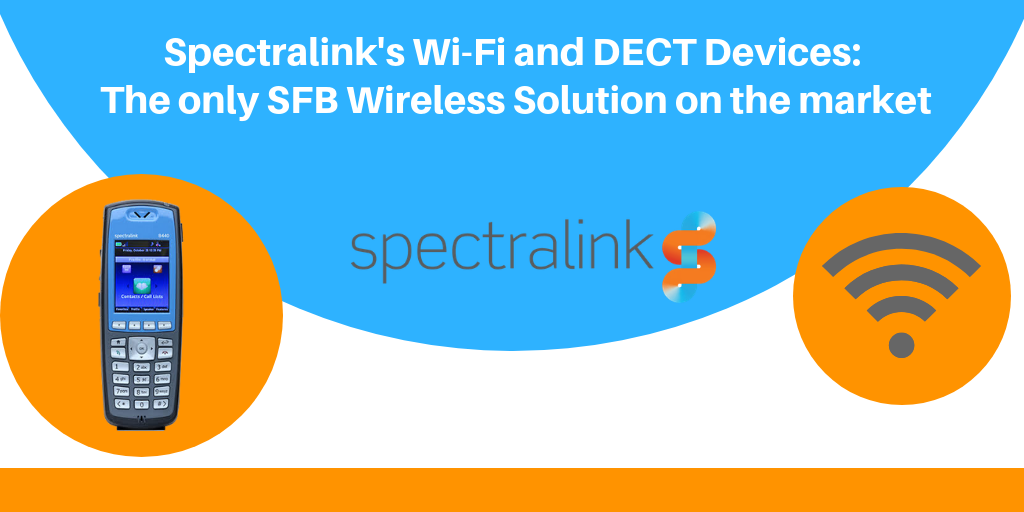 Why Spectralink Wireless VoIP Phones and Skype for Business?
Fully Compatible with Microsoft Skype for Business  
Spectralink's DECT Phones and WiFi Phones have been tested and qualified by Microsoft. They are the only enterprise wireless mobility solutions currently qualified as directly interoperating with Microsoft Skype for Business environments – whether you choose the 84-Series WiFi phones or the DECT phones!  
Eliminate The Need for VoIP Gateways
Spectralink mobile solutions are also the only wireless solution that does not require the need for a third-party gateway, instead offering direct integration and feature set. This can really save you a lot of hassle!
Optimize your Skype for Business Wi-Fi Voice/Video Quality
Microsoft Skype for Business online (TEAMS) interoperates with Spectralink PIVOT 87-Series or Versity 95, 96-Series smartphones with the Skype for Business (Teams) app available for Android platforms. Spectralink Voice Quality Optimization (VQO), software, available on all Spectralink smartphones, has the additional technology to automatically detect that Skype for Business application is placing a voice or video call and will automatically apply its roaming algorithms, to enable roaming and voice prioritization for those third-party voice/video/UC applications. See blog here: https://www.spectralink.com/blog/why-getting-enterprise-quality-voice-over-wireless-lan-challenging
Customize Your Wireless VoIP Solution
Combine Microsoft Skype for Business® with Spectralink's enterprise-grade wireless phones customized to best fit your industry/ work environment! You will be able to integrate your mobile solutions with industry-specific applications to perform tasks like nurse call, inventory management, and more.  
Secure Your Organization
Using personal smartphones at work can increase the risk of mishandling confidential data and poor call quality. Learn more about the fear of BOYD here.
Spectralink 84-Series WiFi phones and DECT phones are certified with Microsoft's enhanced security protocols including ICE, STUN, and TURN, S/SRTP (Scalable Secure RTP) and Digital Certificates, giving you complete control over company data, devices, and applications.
These are just some of the benefits you can enjoy with Spectralink VoIP phones and Skype for Business. Interested in learning more? Contact our VoIP experts at 1-800-398-8647 or visit our website!