SYSTM Makes it Simple to Launch Voice Applications in the Cloud
Yesterday, VoIP Supply and SYSTM teamed up for an informational webinar to show you how simple it is to deploy your voice applications in the cloud. 
SYSTM provides simple to deploy, highly available, cloud-based, voice infrastructure. Their VIaaS platform is designed specifically to host voice applications, providing the PBX platforms that you already use in an environment that delivers the security, uptime, and redundancy your customers require. 
Download the presentation slides here to learn more! The webinar recording will be available shortly. Stay tuned!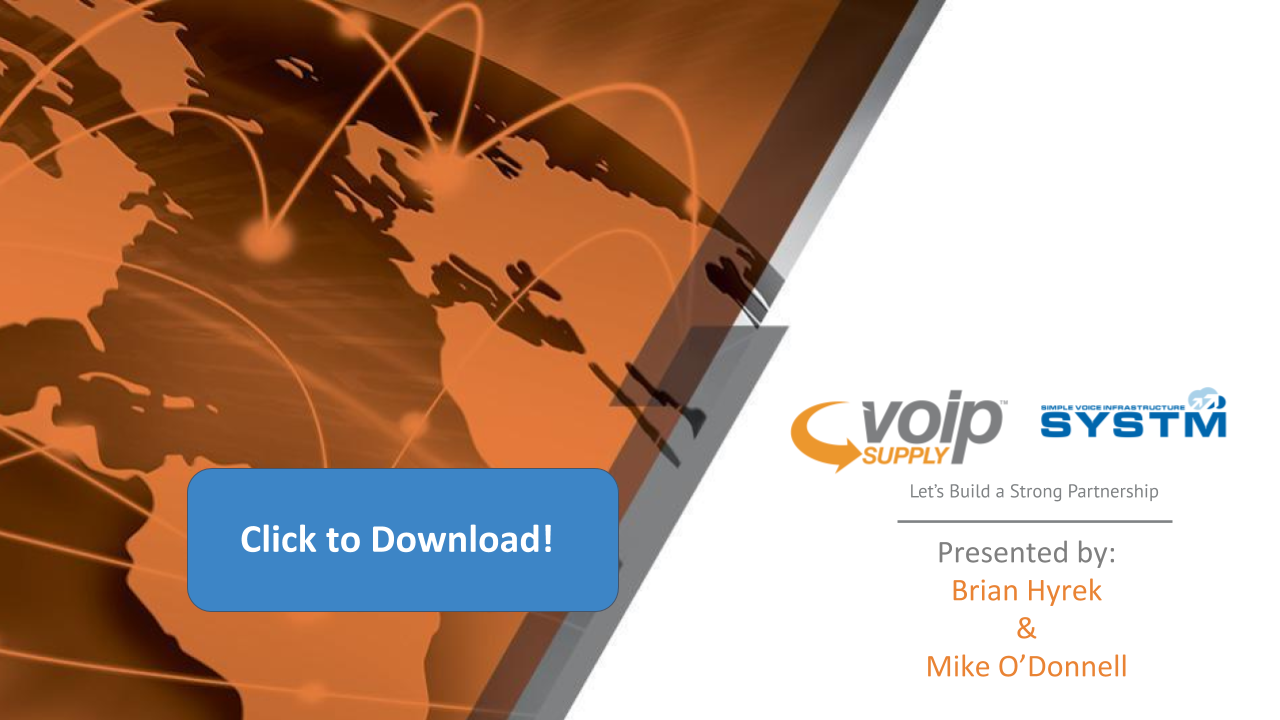 Key Features
Voice only hosting

High-quality bandwidth

Layer 2 voice filtering and security

Virtualize your application in minutes

Central management and support
Watch Live Demo: How to Spin Up a FreePBX Instance with SYSTM!
SYSTM Webinar Q&A:
Q: Is there a limited number of instances you can spin up in SYSTM?
A: No, there's no cap or limitation on the individual VM.
Q: How long does it take to fire up PBX from scratch with SYSTM?
A: It really depends on the actual application you are using. Let's take Digium Switchvox as an example, it will take approximately 15-20 minutes.