The Algo 8180 (G2): A High-Efficiency SIP Loudspeaker
Algo is known for its high efficiency VoIP paging solutions. If you are looking for a flexible loudspeaker that simply works, you can't miss out on the Algo 8180 (G2) audio alerter! This perfect paging solution is designed for noisy environments such as warehouses, workshops, restaurant, and machine shops. Let's check out some of the cool features: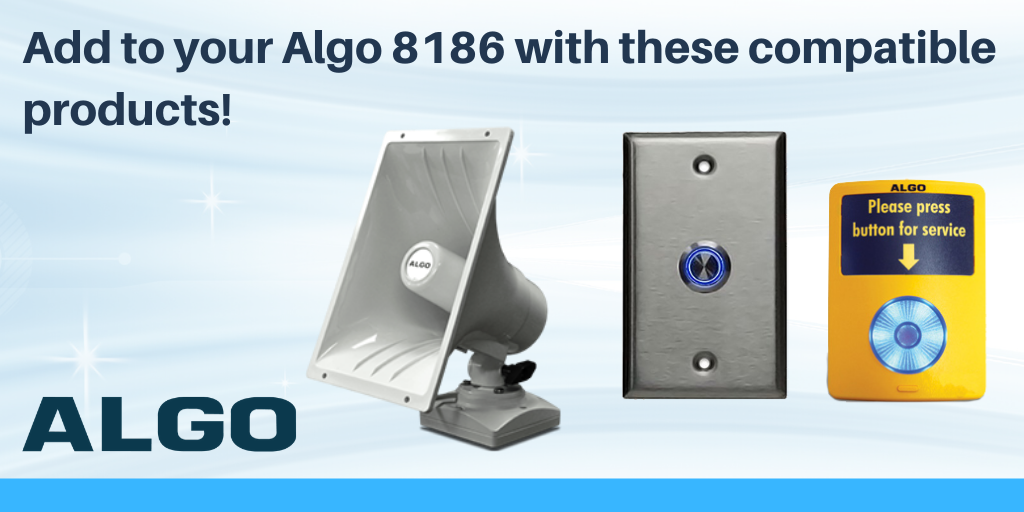 Algo 8180 (G2) SIP Audio Alerter Key Features
The Algo 8180 (G2) is the next generation of the original Algo 8180. It comes with enhanced features such as enhanced multicast options, a relay input for using a button, and dedicated emergency alert extensions. This alerter is SIP compliant network audio device. When registered with a SIP server, one endpoint will play an audio file from internal memory upon ring detection. See more features:
Made in Canada
Dual-purpose loud ringing and/or talkback voice paging
Significantly louder (eight to twenty times) than typical telephones
SoundSure™ ambient noise compensation adjusts output for noise level
Selectable/customizable alert tones or announcements
PoE eliminates local power supply
Multicasting capability for wide area notification
Voice Paging with talkback capability
High efficiency and high output wideband speaker
Pre-loaded with several ringtones including bell, chime, gong, buzzer, etc
Supports custom uploaded WAV files or recorded messages
Multicast receive or broadcast capability
Watch our unboxing video to learn more:
Algo 8180 G2 Compatible Products
Need a more powerful alerting system? Add a horn speaker and/or a strobe light to make your facility even more secure! Algo 8180 G2 is compatible with a few Algo visual alerter and horn speakers. See a full list here:
Visit our webpage or simply give one of our VoIP experts a call today at 1-800-398-8647 to learn more about Algo's 8180 G2!