VoIP Supply is Accredited by Better Business Bureau®
VoIP Supply is proud to be accredited by Better Business Bureau (BBB) since November 6th, 2020! As an A+ accredited business, VoIP Supply has been in business for 18 years since 2002, offering trusted VoIP Hardware, VoIP Service, support and phone provisioning services.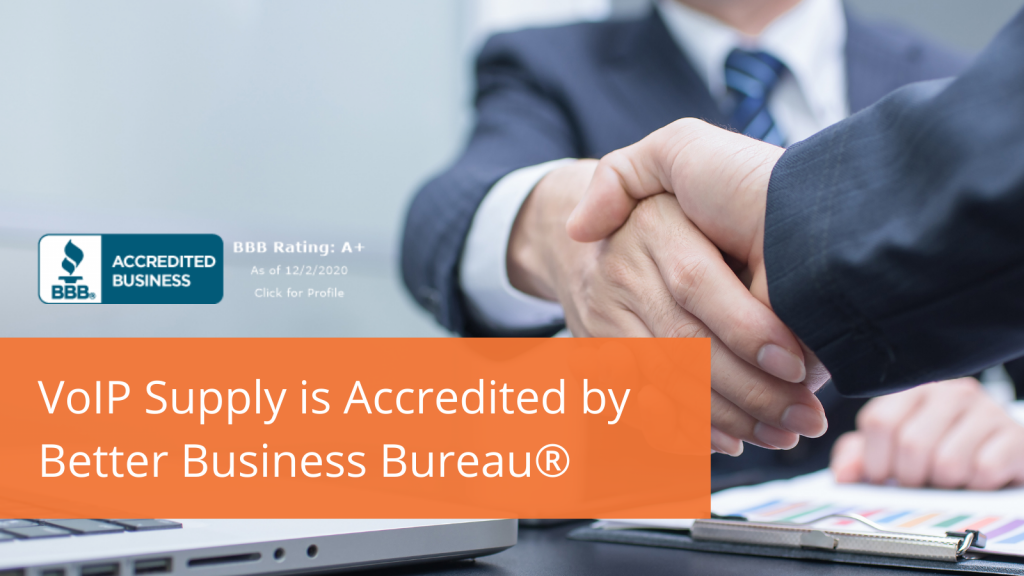 What is the Better Business Bureau (BBB)?
Better Business Bureau (BBB) offers customers and community critical dispute and inquiry services. BBB reports on:
Licensing: inform the public about industries that may require professional licensing.
Advertising Review: promote truth in advertising by contacting advertisers whose claims conflict with the BBB Code of Advertising standards.
Government Actions: known significant government actions involving business' marketplace conduct.
Out of Business: report on a company that is known to be out of business for one year.
Misuse of BBB Name/Logo: report on unauthorized use of BBB's name and/or logo for as long as the business continues to use it in any advertising, or for one year after the business ceases any repeated unauthorized uses.
Bankruptcy: report on a business' known bankruptcy as long as the business remains in bankruptcy.
Mail Returned: report when mail sent to the business was returned by the Postal Service.
View VoIP Supply's BBB page here.