Webinar Recap: Revolutionize Your Business Communications
Last month, Revolabs and VoIP Supply hosted a joint webinar to present Unified Communications (UC) solutions that can help you stay on top of the communication trend and save costs to put back in growing your business. If you want to revolutionize your business communications and expand onto the next level, you will want to catch this webinar recap.
As you may know, Unified Communications (UC) has been growing fast over the years. In this fast changing world, audio is especially crucial in delivering effective communications. Revolabs UC products are here to ensure you have superior communication experiences.
Revolabs UC Products
From small conference rooms to executive offices, Revolabs has the ideal solutions to meet your unique business requirements. Their main UC products encompass FLX UC 500, FLX UC 1000, and FLX UC 1500.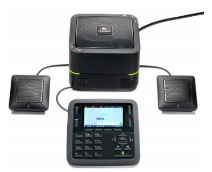 All solutions are compatible for many cloud-based platforms such as Skype for Business and Google hangout as well as VoIP service, bridging VoIP and softphone calls into single solution. Two optional extension microphones (midwoofer and tweeter) gives users outstanding quality and volume.
The FLX UC series gives you both professional quality and nature sound. The ultra wideband audio further takes users onto the next speech quality level. For more information about audio quality, please refer to: How to Prevent Audio Fatigue.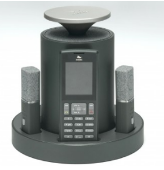 If you are looking for a wireless solution that can free you from your desk, take a look at Revolabs FLX 2. It is the first wireless IP and bluetooth capable conference phone worldwide that gives you the flexibility you need. Users are able to mix and match multiple microphones.
For people who are searching for an ideal solution for remote training purpose, YAMAHA YVC-1000 could fit it just right. It offers HVAD (Human Voice Activity Detection) capabilities by filtering out noise automatically and only allowing for the human voices to be heard.
VoIP Supply's Additional West Coast Site and Cloud Service
Already known as North America's leading provider of VoIP solutions, VoIP Supply is dedicated in providing ideal VoIP solutions to customers and resources to our partners. We recently added a new west coast warehouse and provisioning site in Las Vegas to enhance fulfillment efficiency and capability.
VoIP Supply also offers cloud services called CloudSpan MarketPlace, a one-stop shop for you to shop for VoIP service providers. Partnering with the most trusted VoIP Cloud Service providers, we are able to present you with numerous proposals and guide you towards the ideal solution. Click here to request a free consultation.
If you are interested in learning more about this webinar, contact our specialists at 1-800-398-VoIP or email at  [email protected] for further discussion! We will be thrilled to hear from you and learn what you have to share!