What is the first step when implementing VoIP Service?
Confused about where to start when choosing what VoIP solution is right for you? We are here to help!
The CloudSpan MaketPlace by VoIP Supply was created to make your life easier, by setting you up with one of our VoIP Cloud Service Specialists. They will seamlessly guide you to the perfect VoIP solution to fit your businesses needs. One of the big questions you will need to answer is if you want a hosted or on-site system. This can be a difficult decision, so to help you decide we have broken down the key features of each solution.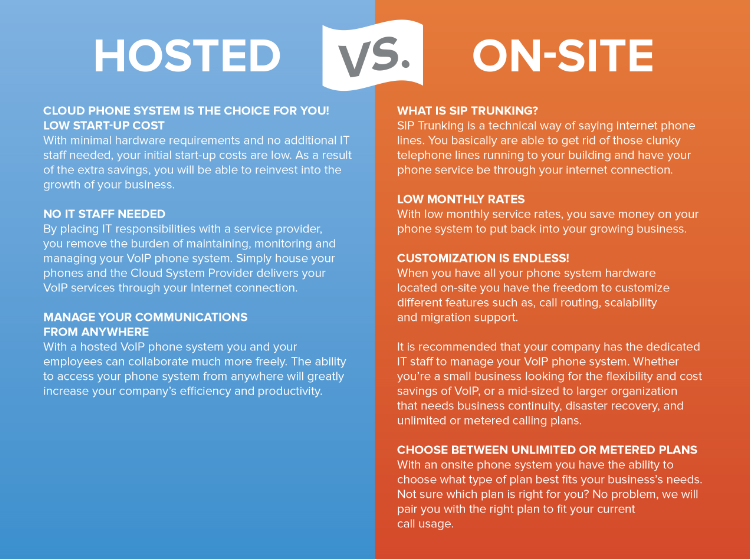 Once you make the choice between a hosted or on-site solution, it's a fairly easy process. Our VoIP Solutions Specialist will guide you through the next couple of steps and when you are done, you will have the perfect VoIP Solution that will fit your business needs. It's seriously that easy! So what are you waiting for? Fill out our consultation form or give one of our specialists a call today!
For the month of February only take advantage of the free phone promotion! Receive free phones when you sign up for a three year service contract. Click here for more information.