What Is The Typical Application of The Algo 8373 Zone Paging Adapter?
Our tech support team at VoIP Supply offers great pre- and post-sales support plus provisioning, consultations, configuration, and installation help. We get a lot of VoIP hardware and software questions and would like to share the solutions with everyone.
In previous Mom's calling Q&A series, we have discussed: Why Are My Revolabs FLX2 Microphones Not Picking Up Sound? 
Today, we have more new real questions and answers from VoIP users just like you.  
What is the typical application of the 8373 zone paging adapter?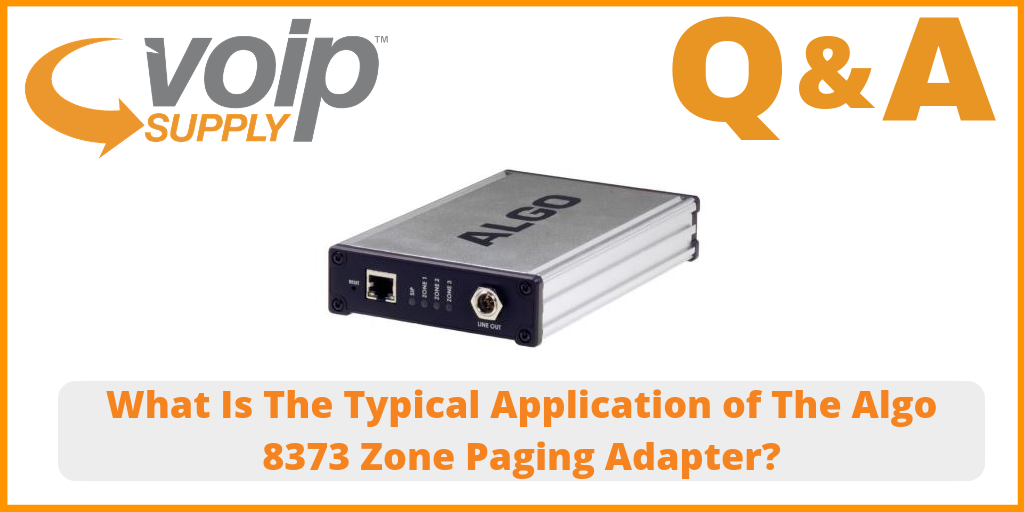 Q: What is the typical application of the Algo 8373?
A: The Algo 8373 is a zone paging adapter typically used to connect an existing paging amplifier to a UC environment as a SIP extension or multicast endpoint. It can relay the single unique audio stream from the amplifier to one of the 3 speaker channels, creating a zoned paging system. Check out the user guide here to learn more!
STAY TUNED
Come back for more VoIP questions and answers next time! If you have VoIP questions to ask us, please submit a technical support ticket or contact our VoIP experts today at (866) 582-8591