Xorcom CompletePBX 5.0.39 Added Task Manager and Scheduled Backups!
Xorcom CompletePBX 5.0.39 Phone system management now includes a new task manager and scheduled backups (Admin -> System Settings -> Task Manager)!

The Task Manager controls the running of predefined tasks, either Ad-hoc scheduled or recurring. Now you are able to set script parameters by the user and a single script can be used by different tasks with different parameters.
Additionally, this version also includes intra-company outbound route which passes the internal caller ID to the next destination as is. (PBX -> External -> Outbound Routes)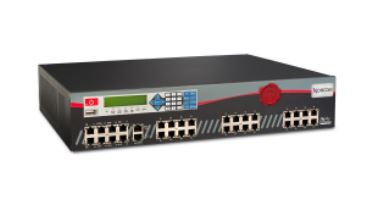 Check out some fixes:
Unix time shown instead of system time in Reports -> Status -> Registration.

Fax detection failed to work on SIP trunks behind NAT in certain carrier setups.

The inbound route with the outbound route as destination always chooses the first option when more than one is available.  

When adding DID from Extension module, the new inbound route will use MOH None ( Ringback ).